#WithForAbout
'With For About' is a moment for public critical reflection and a chance to explore some of the tensions and challenges in our work and in this field of practice. We invite interested parties to critically reflect and discuss in a different type of 'conference' setting. Read about previous conferences below.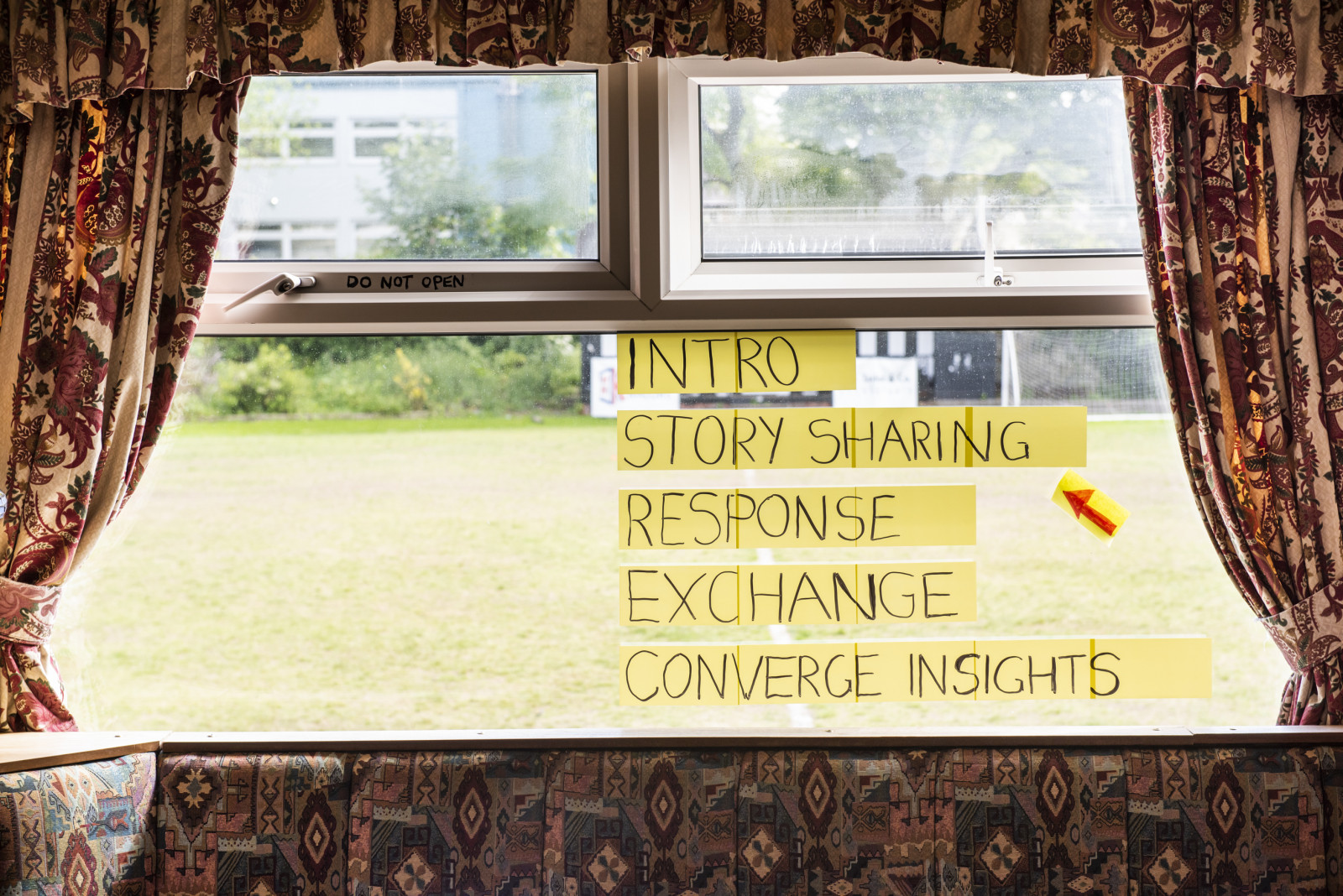 2019
With For About: Art & Democracy
The fourth annual With For About conference was held on 23rd May 2019 and asked
"Is art, and the making of art, the last frontier in the fight for democracy and the realisation of civil society?"

The politics of our times have presented us with an unprecedented moment of re-evaluation. Our communities, our values, our social structures are in flux.
Collaborative art has always presented a unique opportunity to engage meaningfully with these agendas, to draw audiences into work in new and exciting ways and allow many to add their voices to commentary on these times. But as democratic deficits are felt by increasingly larger parts of our community what role can artists and art play?
We were joined by a host of speakers from across the globe, including Jeanne van Heeswijk, Jonas Staal, Susanne Bosch, Larry Achiampong, A Blade of Grass, Deirdre Figueiredo, Brian Harnetty, Heather Peak Morison and Rick Lowe.
The day was split into three panel sessions looking at themes including disability justice; the artist as political actor; and public realm work as an act of 'commoning'. The conference closed with the launch of Praxis 2: The Town As Arts Centre.
Heart of Glass was delighted to partner with Create and Axisweb to present this event. Heart of Glass and Create are currently working with a range of partners to explore a 'triennial for social and collaborative arts practice', and have previously worked together on Collaborative Arts Partnership Programme.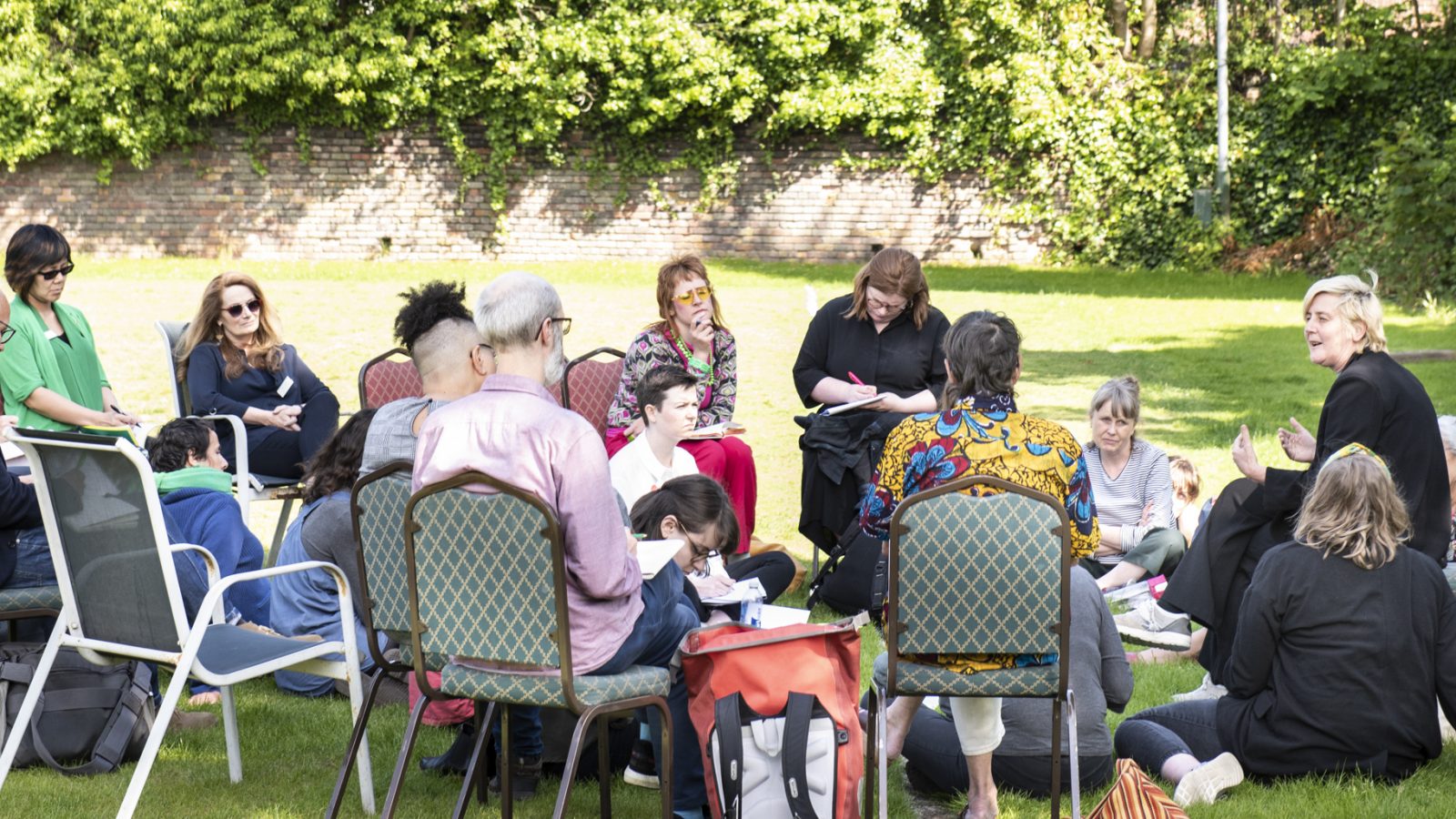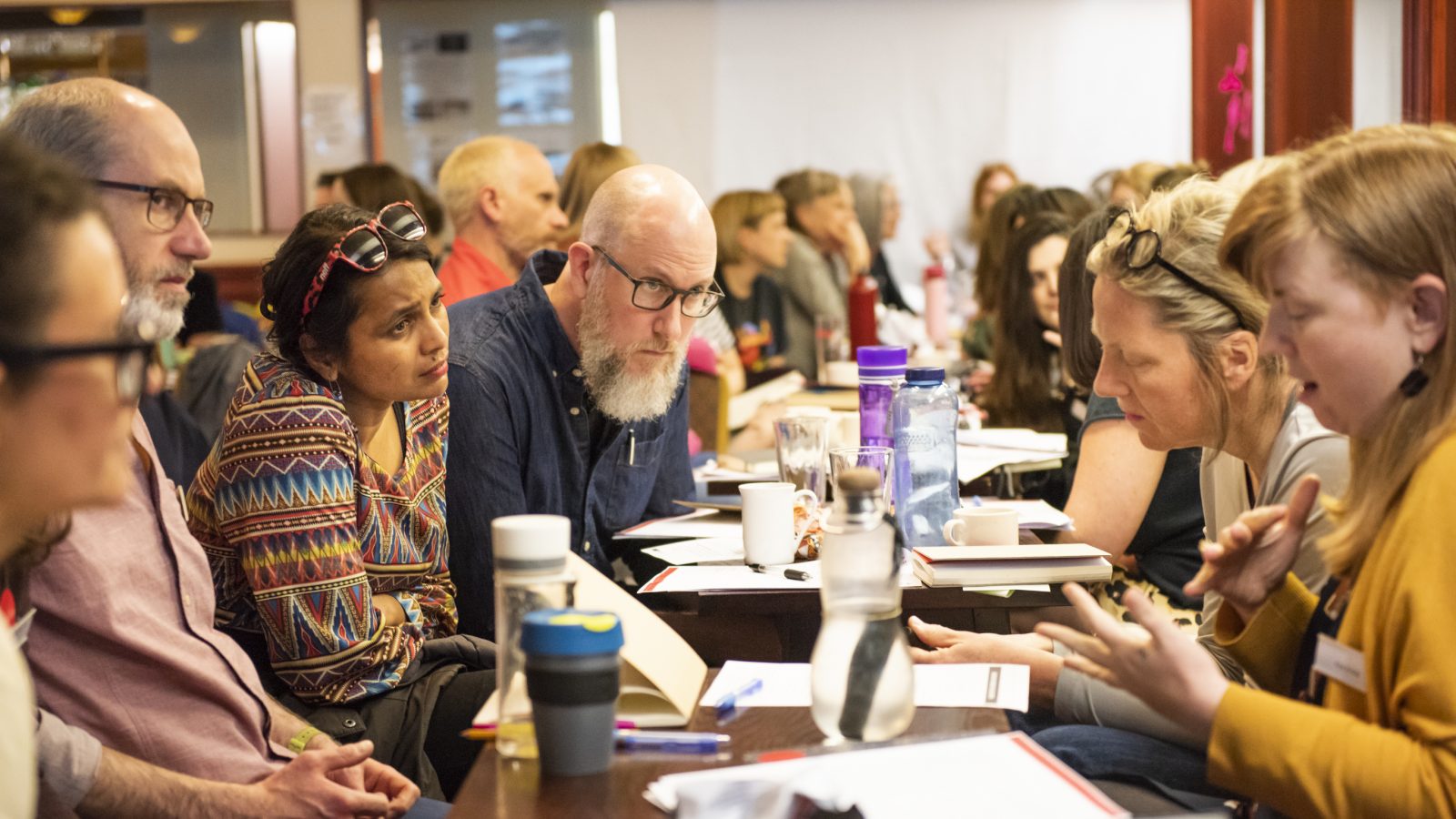 2018
With for About: Making a Meal of It
In April 2019, over 120 participants were invited to collectively produce a dinner course, present it in a meaningful way; document the process and the event; contribute to discussion; submit a page for publication.
Facilitated by artists Joshua Sofaer, idle women, Claire Weetman, Chrissie Tiller, Mark Storor, Eggs Collective, Cathy Cross and Heather Morison, groups were encouraged to take part in a collective experience in space and time, to embody the values we expound and to reflect on a common task.
This was a special edition of our With For About conference series, the fifth Staging Post of the Collaborative Arts Partnership Programme (CAPP). An ambitious transnational cultural programme focusing on the dynamic area of collaborative arts across Europe.
2017
With for About: Art, Activism & Community
In May 2017 we partnered with Axisweb, idle women and Chrissie Tiller to host the second iteration of the conference With For About.
The conference took place at Friends Meeting House, St Helens. 16 speakers / provocateurs and 100 participants explored collaboration, language and our role as artists, producers and commissioners in an ever-changing socio-political landscape.
2015
With for About
For our first With For About, 73 artists, producers, caretakers, educators, participants and commissioners gathered to talk and share ideas in St Helens Town Hall.
For our first With For About, 73 artists, producers, caretakers, educators, participants and commissioners gathered to talk and share ideas in St Helens Town Hall. The event aimed to create the space to explore validation, working in context, public art and publics and approaches to professional development.