'We don't have a language for suicide. What's peculiar about taboos and inhibitions is that they silence us.'
(Notes on Suicide, Simon Critchley, Fitzcarraldo Editions, 2015)
The Suicide Chronicles is an ongoing project emerging from Baa Baa Baric: Have You Any Pull? by Mark Storor with the communities of St Helens. It is a long-term artistic questioning of civilisation as our most brutal act of barbarism.
St Helens, which has one of the highest rates of suicide in the UK, is a town emblematic of a devastating national trend. But it could also be the town which is prepared to collectively take this on, to find a language and a model of practice that doesn't exist in British society at the moment so that we may together address what is happening to our communities.
The conditions of late capitalism have dealt a damaging assault on what is important here and now, in terms of how people live, and how communities come together to nurture and support one another to lead emotionally, spiritually, psychologically, and philosophically healthy lives. Ultimately, The Suicide Chronicles asks: What is important? How are we responsible to each other? What kind of world do we want to live in? And how can we hold one another within it?
Each Chronicle takes focus on one individual story or one particular aspect of suicide ensuring that the work is sharp, vivid and truthful. In coming together, the collective Chronicles work in dialogue with each other, giving form to the infinitely complex and multi-layered nature of suicide.

You can also listen to a series of audio conversations about the making of The Suicide Chronicles.
Chronicle One: Grief
Joanne Lynne, Angela Samata and Lisa Vint with Mark Storor (2019), 3-channel digital colour video with sound, single-channel digital video with sound, digital photographic prints.
Suicide can be a very public death whilst simultaneously an intense private experience for those who grieve. In Chronicle One: Grief, three women reclaim this experience and give an audience public access to a private world. The piece takes the form of filmed and photographed actions performed by Joanne Lynne, Angela Samata, and Lisa Vint. Capturing a moment in the journey of bereavement, the women offer us an essence of their experience through self-determined action. Each action is particular and unique to the individual woman, but together form facets within a landscape of the collective experience of grief.
Created through a year-long collaboration, Chronicle One: Grief has been a process of coming together to discuss, to make sense, to collectively express the unsayable.
Chronicle Two: Stand Firm Compassion
Cheryl, Daniel, Darren, David, Emma, Gayle, Heather, Kieran and Rob with Mark Storor (2020), single-channel digital video installation with sound, digital photographic prints.
Chronicle Two: Stand Firm Compassion is made at a time where in society we cannot hide from the devastating effect of the systematic deconstruction of the caring society and the decimation of the caring professions through chronic underfunding.
Created pre pandemic, Stand Firm Compassion is a meditation on what it is be a professional carer, a first responder working in this context. It brings into sharp relief the human cost not only to the people in their care, some of whom take their own lives, but over a period of time the effect it has on the workers themselves.
Post lockdown many of us are grieving. Our ability to continue to care is vital.
Chronicle Three: Full of Grace
Pete Johnson with Mark Storor (2021) single-channel digital video installation with sound, animation, digital photographic prints.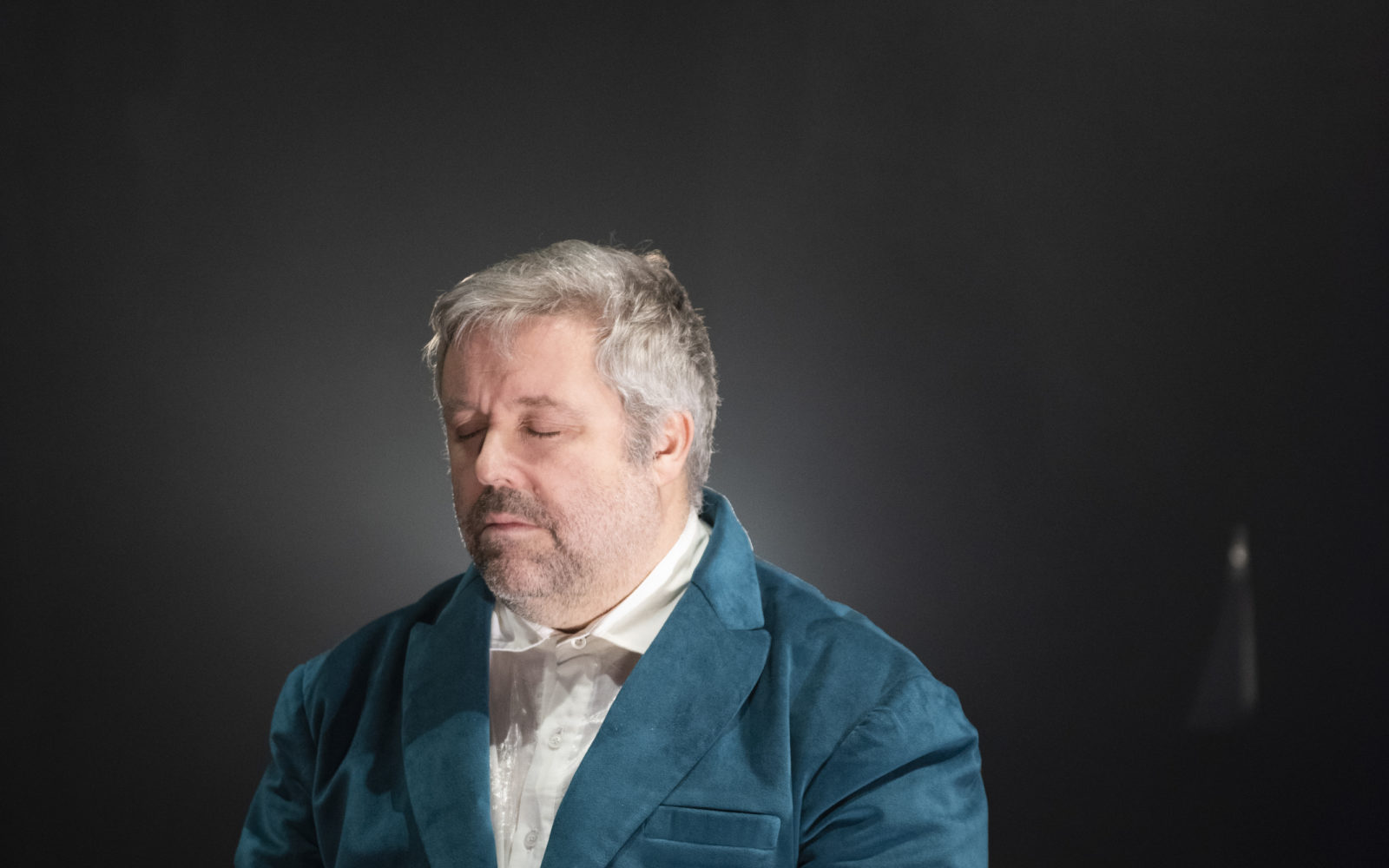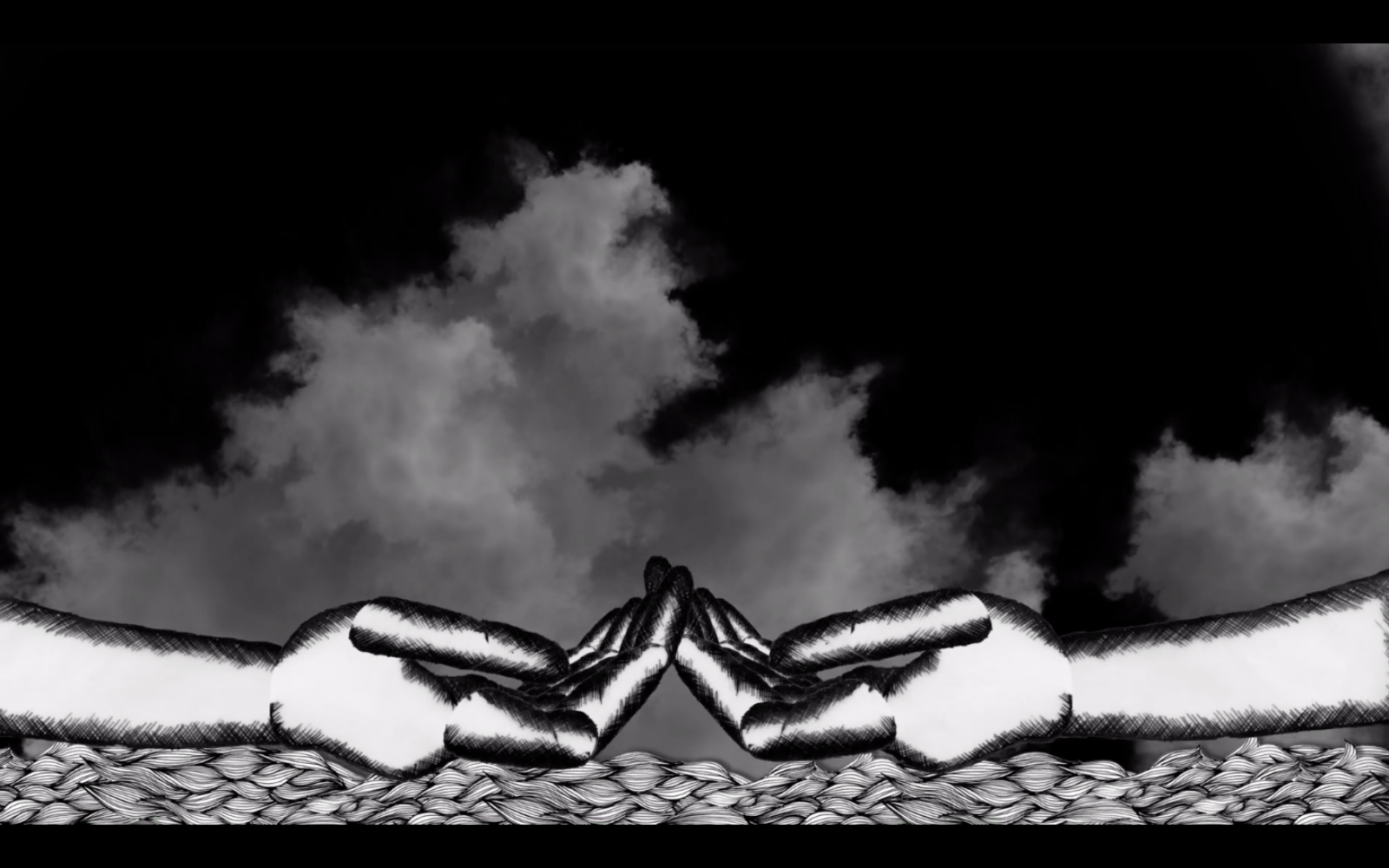 Full of Grace was been made by Pete Johnson with Mark Storor and a group of artists who have come together, each bringing their expertise and own experiences, to tell this story. Through this Chronicle Pete shares his personal story of searching for the mother he lost to suicide when just a baby. His search led him to his father and to his own family. It is a hymn to love.
In November 2021 Pete performed an aspect of his experience to a small invited audience, it was a moving, intimate, and deeply personal sharing.
The film Full of Grace allows us to share this moment with others. It acknowledges that the journey following bereavement by suicide is an ongoing one which can throw into question how to be in the world, as different layers of grief unfold alongside the glimmers of light that can break through, carrying with them rays of hope, of fortitude and of love.
Chronicle Four: A Letter to Everyone I Love
Christopher Willoughby/Chrisalys with Mark Storor
How is it possible to go on when you haven't wanted to be here?
Chronicle Four: A Letter to Everyone I Love is currently in progress. More information coming soon.
Chronicle 5: My Truth and Yours (2023)
Amanda Ellis, Annie, Carol, Daniel, Danny Haas, Fergal Feeney, Glynis, Jean Haas, Jenna, Jenny, Joan O'Sullivan, Kelly, Linda Bridgeman, Lorraine Morris, Martin, Michele Donohoe, Noeleen Fulham, Pat O'Sullivan, Patricia Cooke, Sami Corcoran, Sharon Doyle and Tracey with Mark Storor (2023), single-channel digital video installation with sound.
Taking the form of a feature length film that has no discernible beginning, middle or end, My Truth and Yours is a poetic visual odyssey encapsulating the individual experiences of a community. It is a collection of tender, intimate, sometimes intensely private moments.
We are invited to keep vigil with those on the screen, to share in the experience with one another as an audience: to bear witness to a series of actions that endeavour to give form to aspects of our lives that are often felt, rarely heard and hardly ever seen. The film offers us a portal into another place, giving us a different sense of time and space for contemplation and reflection.
Mothers, sisters, friends, fathers, uncles, neighbours, daughters and sons, impacted by suicide offer us a vivid view into their truths and give space for the truths of others. These may not always sit comfortably alongside one another but they are undeniable in their honesty. Together they manifest something sacred, to be in awe of and to respect. It is a sincere attempt to make the invisible incarnate.
"Acknowledging the truth
I meet my core.
Whose truth?
Mine"

A co-commission with Tallaght Community Arts, the projects has been developed over the past year through creative workshops with twenty three residents many of whom were brought together through NINA For Life, a local suicide awareness support group.
Supported by Creative Ireland and Arts Council England with special thanks to NINA For Life, Kingswood Community Centre, and Kingswood Community College. Filmed at Mill Studios.
For more information about The Suicide Chronicles please contact emily@heartofglass.org.uk
Lifelines
Samaritans: 116123 A safe place for you to talk anytime (24h, free).

Papyrus: 0800 068 41 41 Prevention of Young Suicide (free & confidential).
AMPARO: 0330 088 9255 Support for anyone affected by suspected or actual suicide.
Shout: text 85258 The UK's first text support for anyone in crisis, anywhere, anytime.
The Suicide Chronicles has been produced in partnership with: