Heart of Glass is excited to announce The Invisible City, a unique cinematic event coming to St Helens this Autumn.
On Saturday, November 12th we will present an site specific cinema event, in collaboration with Abandon Normal Devices (AND) and Alexandra Park (St Helens) Management Limited, the former Pilkington Glass headquarters.
Featuring the granddaddy of surveillance films Alfred Hitchcock's Rear Window and the world premiere of a new short film by artist Liam Young, this cinematic event will use the historical home of glass to explore contemporary responses to technology and transparency.
The main event will consist of a film programme, with a choice of viewing options including 'drive-in' and 'viewing gallery'; and quasi-fictional tours of the Pilkington HQ, which will flatten distinctions between famous and forgotten, public and private spaces in the building. The glass fronted office complex will be the backdrop to ask questions related to transparency and invisibility in our society today.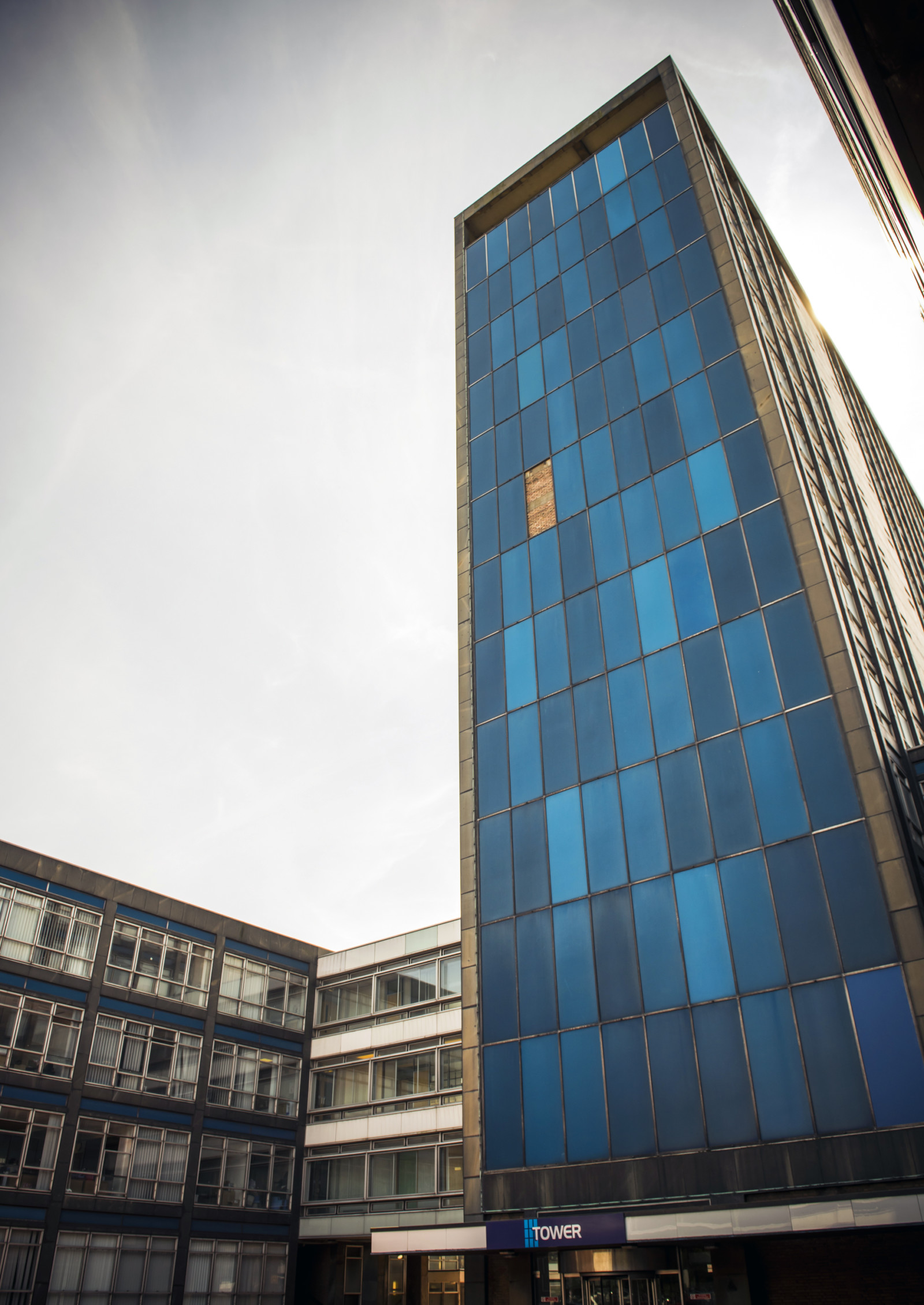 In the days leading up to the main event there will be the opportunity to attend a choice of three themed film screenings in the former Pilkington Glass Board Room for a small audience, featuring landmark counter-surveillance films The Conversation, and Red Road with more titles to be announced.
Patrick Fox, Director of Heart of Glass, said: "The event will be a unique opportunity to see the former Pilkington site from a different perspective, including the chance to take a tour that includes areas never before seen by the public. We have a fantastic programme of work on offer, and we're excited to animate this iconic site in a new and exciting way"
Gabrielle Jenks, Director of Abandon Normal Devices, said: "We're delighted to be working with Heart of Glass in St Helens. We've been collaborating closely with the partners and artists over the last year, with the aim of creating a project that will engage audiences in the landscape that surrounds them. In November, we transform Alexandra Park into a home for sonic and cinematic espionage for a night of surveillance cinema."
SATURDAY 12 NOVEMBER 2016
Doors open – 7pm
General Tickets – Full Price £6 / Concession Price £4
Drive-In Tickets £12 Per Car

How to Book
Bookings for all the film screenings – on 12 November and Board Room Screenings – and for the Artist Led Tours, can be done at Eventbrite.
Directions
Visit the Alexandra Park venue page for the address, location and directions.

The Invisible City is curated and produced by Heart of Glass and Abandon Normal Devices, in partnership with Alexandra Park (St Helens) Management Limited. This project is supported by Arts Council England and Film Hub North West Central, proud to be a member of the BFI Film Audience Network.