On Saturday, November 12th we will present an site specific cinema event, in collaboration with Abandon Normal Devices (AND) and Alexandra Park (St Helens) Management Limited, the former Pilkington Glass headquarters.
Featuring the granddaddy of surveillance films Alfred Hitchcock's Rear Window and the world premiere of a new short film by artist Liam Young, this cinematic event will use the historical home of glass to explore contemporary responses to technology and transparency.

Rear Window (Dir. Sir Alfred Hitchcock / 1954 / cert. PG)
James Stewart and Grace Kelly star in Alfred Hitchcock's classic thriller, which explores the role of the voyeur. After breaking his leg during a shoot, photo-journalist L.B. 'Jeff' Jeffries (Stewart) is forced to spend a humid summer recuperating in his Greenwich Village apartment. Wheelchair-bound he spies on his neighbours from his apartment window and becomes convinced one of them has committed murder. Suspenseful, witty and at times funny, this is a film is as much about the audiences complicity as it is the protagonists.
Where the City Can't See (Dir. Liam Young / 2016)
Commissioned by AND, directed by Liam Young and written by sci-fi author Tim Maughan, Where the City Can't See is set in a not-too-distant future where Google maps, urban management systems and CCTV surveillance are not only mapping our cities, but ruling them.
Hacked Circuit (Dir. Deborah Strapman / 2014)
A single-shot, choreographed portrait of the Foley process, revealing multiple layers of fabrication and imposition. While portraying sound artists at work, typically invisible support mechanisms of filmmaking are exposed, as are, by extension and quotation, governmental violations of individual privacy.
The scene being foleyed is from The Conversation where Gene Hackman's character Harry Caul tears apart his room – the look of Caul's apartment mirrors the visual chaos of the Foley stage. This mirroring is also evident in the dual portraits of sonic espionage expert Caul and Foley artist Gregg Barbanell, for whom professionalism is marked by an invisibility of craft.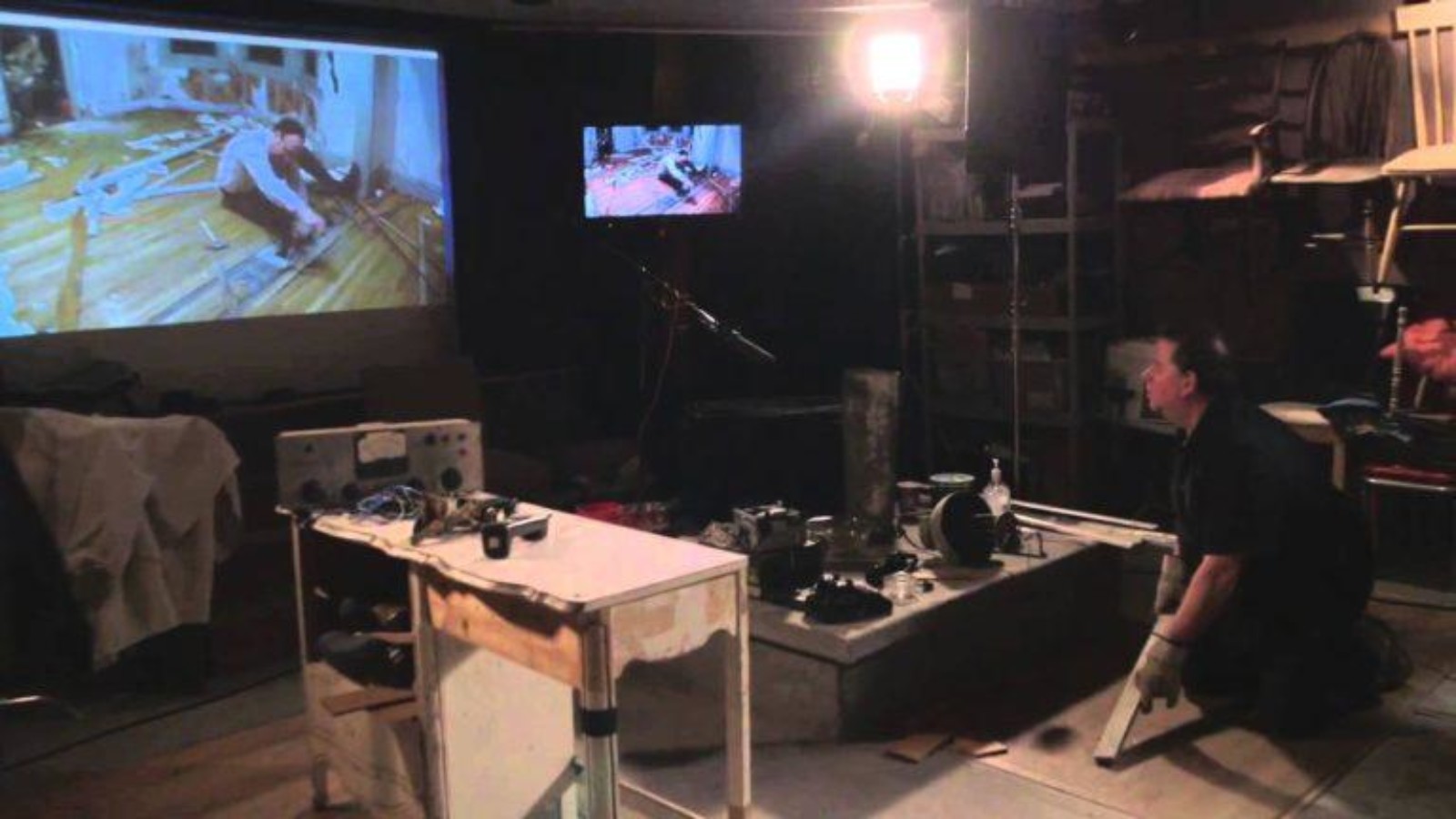 Ticket Prices
Cinema Tickets (Indoor Seated)
Full Price: £6
Concession Price: £4
Drive-In Tickets: £12 Per Car
Concessions:
Concessions apply to the following people on production of relevant proof:
People receiving State Pension.
NUS card holders / Under 16's / Under 18's in full time education.
Registered disabled.
Recipients of Jobseekers Allowance, Family Credit, Income Support, New Deal.
One Carer accompanying a person with a disability.
Saturday 12th November 2016
Doors open – 7pm
Alexandra Park, Court Building, St Helens, WA10 3TP
The Invisible City is curated and produced by Heart of Glass and Abandon Normal Devices, in partnership with Alexandra Park (St Helens) Management Limited. This project is supported by Arts Council England and Film Hub North West Central, proud to be a member of the BFI Film Audience Network.