Envisaging Futures is a new public artwork enveloping Buzz Hub's community van. The graphic artwork created by Rudy with a community of disabled adults from St Helens represents the personalities at Buzz Hub and highlights invisible disabilities.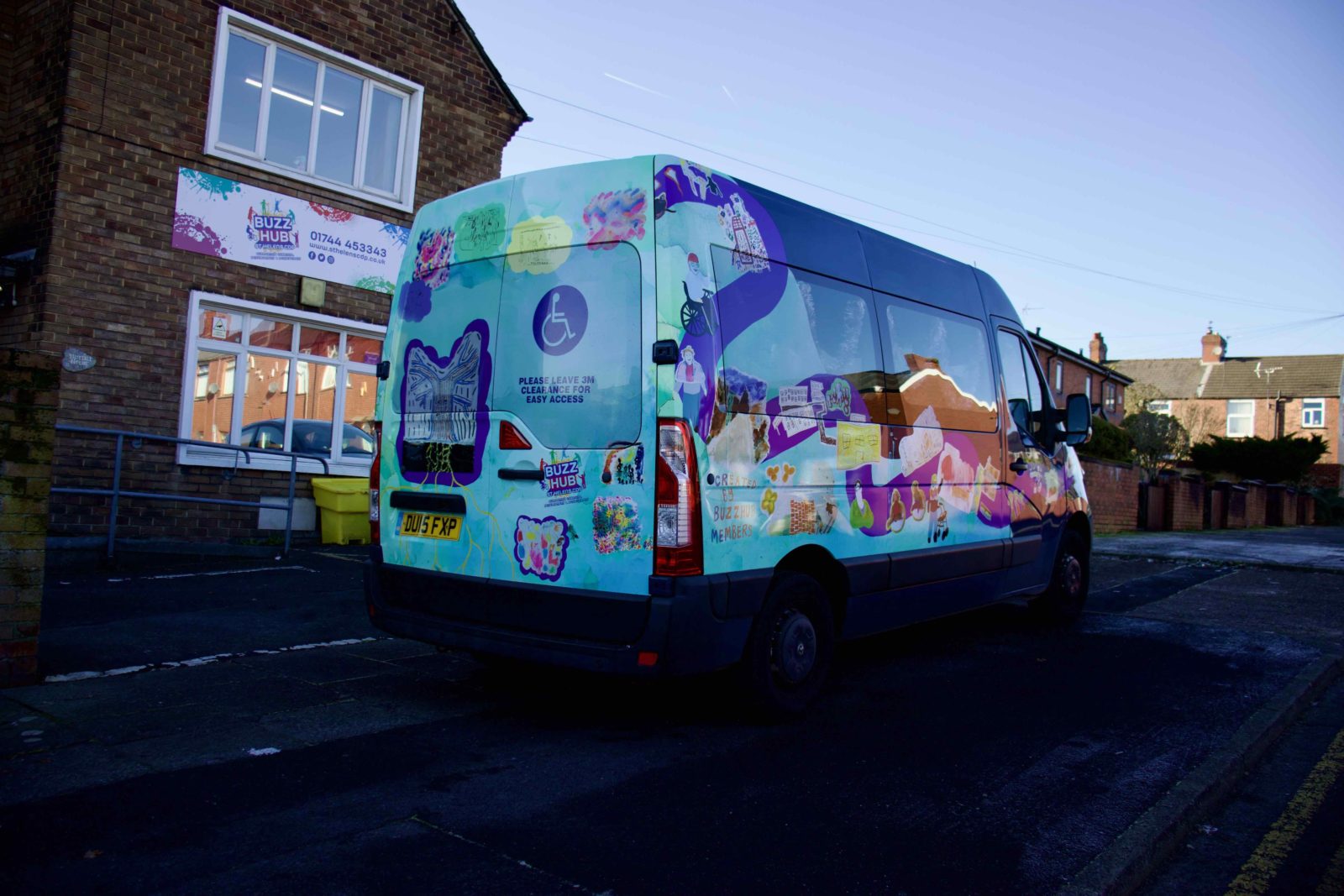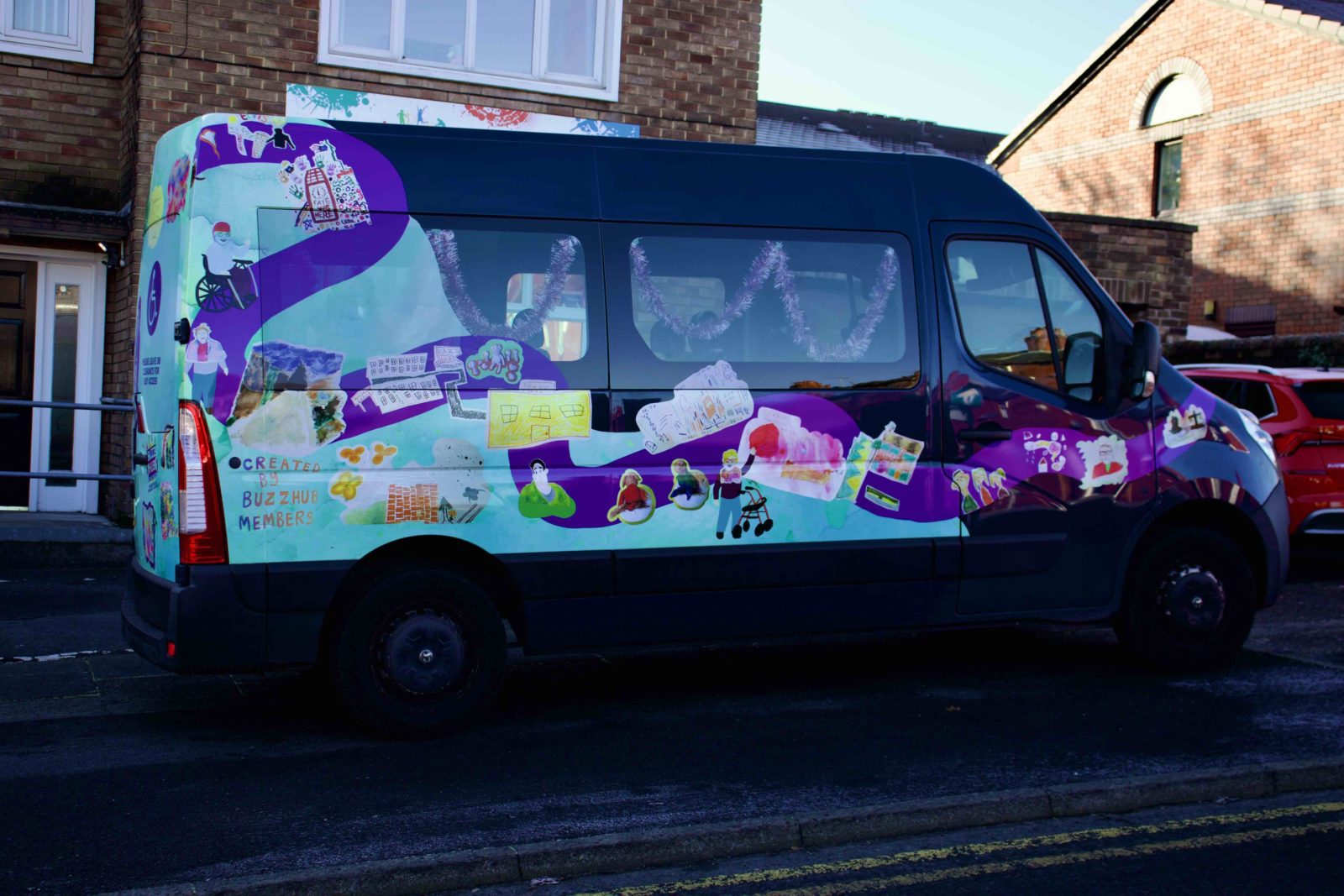 Uplifting and representing different kinds of bodies
Collaborators created original pieces using techniques like marbling, painting, drawing and building from clay over a series of workshops. Rudy then collaged these designs together to create a unique artwork for the van.
The original artwork will be kept by Buzz Hub and form part of an exhibition later next year.
Rudy Loewe has worked with communities in St Helens before (including Buzz Hub through the Shielding Voices zine project), and has been a collaborator of Heart of Glass since 2020. They typically work with painting, drawing, printmaking, text and sometimes produce comics. Rudy is interested in social dynamics and histories, politics and uplifting and representing different kinds of bodies in their work, through community engagement. For Rudy, bringing conversations to spaces where they might not otherwise be heard is really important.

About Buzz Hub
Buzz Hub is an organisation dedicated to creating opportunities which support the independence, involvement and contribution of disabled people within our community. They listen to their members to develop activities which reflect their wishes, dreams and aspirations.
Envisaging Futures gives people from across St Helens the opportunity to experience 'art on the move', part of a wider programme of public art which includes murals in the town centre and beyond.