TORCH is an all female production across cast, creatives, tech teams and collaborators.
TORCH is a brand new production by ANU, directed by Louise Lowe and commissioned by the "Helen" Partnership formed of Heart of Glass, idle women and ANU. Find out more about TORCH in the related content.
TORCH is an all female production across cast, creatives, tech teams and collaborators. The team has a total of 193 years of experience between them and for all but one of them, this is their first time working on an all female production.
We're delighted to introduce you to:

Nandi Bhebhe
Nandi Bhebhe is a London born Southern African and trained at the Liverpool institute of Performing Arts.

Nandis credits include Episodes of Blackness with Vocab Dance company, A Season in the Congo at The Young Vic, Bill T. Jones Fela! at the National Theatre and on Broadway, Gwilym Golds music video 'Triumph', White Out with Barrowland Ballet, Wayne McGregors EVERYbody Campaign with Alesandra Seutin, 'Wrath' for Channel 4s Random Acts, A Midsummer Nights Dream and Twefth Night at The Shakespeares Globe, Kneehigh Theatres 946 and The Tin Drum, A Monster Calls at The Old Vic and most recently 'Boy Breaking Glass' with Vocab Dance at Sadlers Wells Theatre.
Nandi has also co-directed works with artist Phoebe Davies as Bhebhe&Davies. Theses include 'Creases', a commissioned work for the Tate Modern, and short film 'A Navigation'. Bhebhe&Davies also ran the Arts Admin Summer programme coaching 10 young artists to create short video works to camera, centered around the deconstructions and shifts of power.

Etta Fusi
Etta is an actor originally from Hull, now based in Manchester. This is her third time working with ANU (Sunder, On Corporation Street) and is thrilled to be joining them again. Some of her most recent credits include; 'I Am Because We Are'(Contact Theatre) 'D For Dexter' (BBC Radio 4) 'Morning' (Studio of the North)'Twnety-one Pounds' (Cheltenham Everyman)'A Streetcar Named Desire' (Royal Exchange), 'The Sanatorium Under the Sign of the Hourglass' Dir. by Helena Kaut-Howson. Short Film 'Leg. Arm. Head' Dir. Scout Stuart and 'Carnival of Souls' a binaural audio experience Dir. by Bren O'Callaghan in association with Cornerhouse/HOME mcr.

Niamh McCann
Niamh McCann trained as an Actor at The Guildhall School of Music & Drama, London (2003-06). She began her career at the prestigious Shakespeare's Globe Theatre in London, returning for several seasons thereafter, and has worked consistently with some of the leading theatre companies in the U.K and Ireland. Some of which include - National Theatre, Royal Shakespeare Company, The Lyceum Edinburgh, Gate Theatre Dublin, Rough Magic, Abbey Theatre and ANU Productions' Laundry (2011) & Angel Meadow (2014), Sunder (2016), On Corporation Street (2016) & These Rooms (2016), The Sin Eaters (2017) & These Rooms LIFT Festival at Shoreditch Town Hall 2018. Niamh collaborates across disciplines and has been part of a number of significant works with prestigious international artists. Television credits include The Clinic (RTÉ) and Holby City (BBC) River City (BBC), Little Roy (CBBC). Film credits include John Crowley's Bafta & Oscar Nominated Brooklyn, The Cured, Directed by David Freyne, recently premiered at TIFF & Audi Dublin Film Festival.

Sonia Hughes
Sonia has been a writer, performer and artist collaborator for the past 19 years. She wrote 'What Is The City But The People?' The opening event of Manchester International Festival 2017. She performed in ANU's On Corporation Street. Collaborations have been with dancers, Jo Fong, Frauke Requardt, Darren Pritchard, Jane Mason, directors Mark Whitelaw, Sarah Frankcom, Mem Morrison, Max Webster, and visual artists Humberto Velez and Jeremy Deller. She has been a long time collaborator with Quarantine as a writer on the award-winning Susan & Darren, the epic Summer. Autumn. Winter. Spring. and as a performer in 'Entitled' and 'Wallflower.'

Gillian McCarthy
Gillian's most recent credits are The Lost O'Casey, Judging Shaw, Hentown and Hornets Nest directed by Louise Lowe for ANU Productions, and Futureproof directed by Tom Creed for the Everyman Theatre and Project Arts Centre. Other theatre includes Traitor Project Arts Centre, The Sylvia Smock Alley Theatre, Waiting for Elvis Axis Theatre, The Plough and the Stars The Abbey Theatre and Irish tour, Juno and The Paycock Abbey Theatre and Royal National Theatre, London co-production, The Playboy of the Western World Druid Theatre Company.

Sarah Morris
Sarah's most recent credit includes The Lost O'Casey ANU Productions co production with The Abbey theatre for Dublin Theatre Festival; Class (The Traverse theatre Edinburgh, Edinburgh Fringe First Winners, Dublin Theatre Festival, Galway Arts Festival); Tina's Idea of Fun (Abbey Theatre); The Bells Of (Theatre Upstairs); Lady Play (Scene and Heard Festival); King Lear (Second Age Theatre Company).

Lir Academy productions include Tarry Flynn; The Living Quarters and Pornography. Television work includes Inspector Jury (Octagon Films for ZDF).
Sinéad Diskin
Sound Design

Sinéad Diskin is a Dublin based sound designer, composer and song writer from Mayo. She is a graduate of the SEEDS programme with Rough Magic Theatre Company and has a BA in music from Trinity College Dublin. She has studied piano to diploma level with the Royal Irish Academy of Music and also writes and performs solo work.
Recent theatre credits include: Home Theatre: Ireland (Dublin Theatre Festival 2018), Serious Money by Caryl Churchill (The Lir), Incantata (Galway International Arts Festival), The Snapper (Gate Theatre), Mr. Burns: A Post Electric Play (Rough Magic SEEDS Showcase), Rapids (Shaun Dunne and Talking Shop Ensemble), 24 Hour Plays (Abbey Theatre), Eggsistentialism (Joanne Ryan, Tiger Dublin Fringe, Edinburgh Fringe Festival), Love and Information & Pornography (The Lir), Spring Awakening (Smock Alley Theatre) and as assistant sound designer/composer: The Train (Rough Magic) Danse, Morob (The Emergency Room), Mainstream (Rosaleen McDonagh and Fishamble), Death at Intervals (Adapted by Kellie Hughes for Galway Arts Festival 2016).
Sinéad also worked as assistant to sound designer Fitz Patton on the recent broadway production of Three Tall Women.
Maree Kearns
Set and Lighting Design
2018 designs include Rathmines Road for Fishamble Theatre Company & the Abbey Theatre, Class for Inis Theatre (Edinburgh Fringe First 2018) and The Wizard of Oz at the Cork Opera House. Other work includes Maz and Bricks and Invitation to a Journey (CoisCéim/ Crash Ensemble coproduction), Giselle for Ballet Ireland Annie the Musical & Prodijig the Revolution for Cork Opera House, Agnes, Pageant & Faun/ As You Are for CoisCéim Dance Theatre, Vampirella, Opera Briefs 2018, 2016 & 2014 for R.I.A.M, Monsters, Dinosaurs & Ghosts at the Peacock, Desire under The Elms for Corn Exchange, These, Zoe's Play & Far Away From Me at The Ark, Hamlet, King Lear , Romeo and Juliet, Macbeth & Dancing at Lughnasa for Second Age, Moll & Anglo the Musical for Verdant Productions, Plasticine for CorcaDorca, A Winter's Tale, Three Winters, In the Next Room, Scenes from the Big Picture & Troilus and Cressida for the Lir, The Dead School & Observe the Sons of Ulster Marching Towards the Somme for Nomad Theatre Network (Irish Times Best Set Designer 2009).Maree is the MFA Stage Design Course Director in the Lir Academy of Dramatic Art in Dublin.
Niamh Lunny
Costume Designer

Niamh is the recipient of the 2018/19 Jerome Hynes Scholarship on the Clore Leadership Programme, supported by the Arts Council of Ireland, she designs costumes, sets and visual art. She has worked for ANU, Decadent Theatre Company, the Abbey Theatre, Fishamble Theatre Company, The Performance Corporation, Rough Magic, NAYD, Theatre Lovett and The Ark, among many other theatre, film, television and production companies. She has also worked collaboratively and independently on a diverse range of commissions from events to merchandise. Previous work with ANU includes The Lost O'Casey, These Rooms, Sin Eaters, Sunder, On Corporation Street, Glorious Madness, PALS, Angel Meadow,Vardo, Laundry, The Boys of Foley Street. Niamh is a graduate of Limerick College of Art and Design and was Head of Costume at the Abbey Theatre where she served on the Board of Directors from 2013-17. Her recent design work there includes Ulysses, Observe the Sons of Ulster Marching Towards the Somme, The Waste Ground Party (set & costume), Heartbreak House, (Nominated for an Irish Times award for Best Costume Design), Maeve's house (Set and Costume), The Risen People, The House, Other work includes Mainstream(Set and Costume), Inside the GPO(Set and Costume design),Tiny Plays for Ireland 1 & 2, Shorts (Fishamble Theatre Company) The Dead (Set & Costume), Expedition,The Big House Festival, Beautiful Dreamers, Swampoodle, Slatterys Sago Saga, The Seven Deadly Sins and the short film A Life for the Performance Corporation. Rossums Universal Robots, Salt Mountain(NAYD) She spent four years as costume coordinator at the Samuel Beckett Centre in Trinity College Dublin.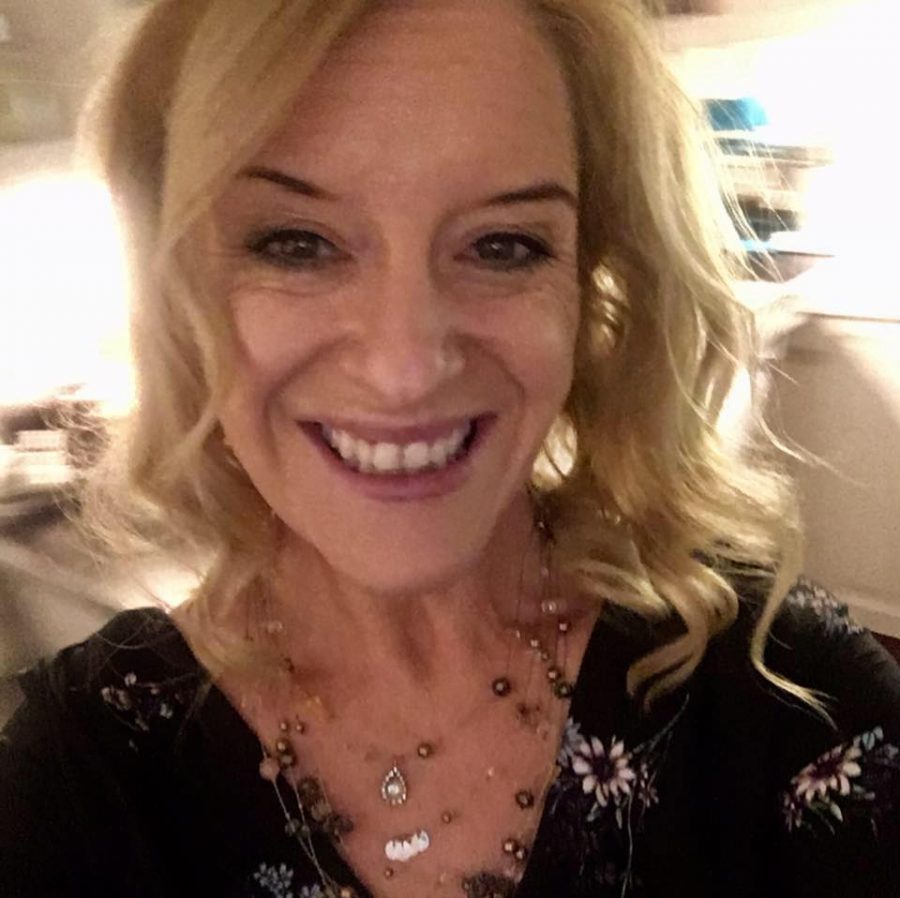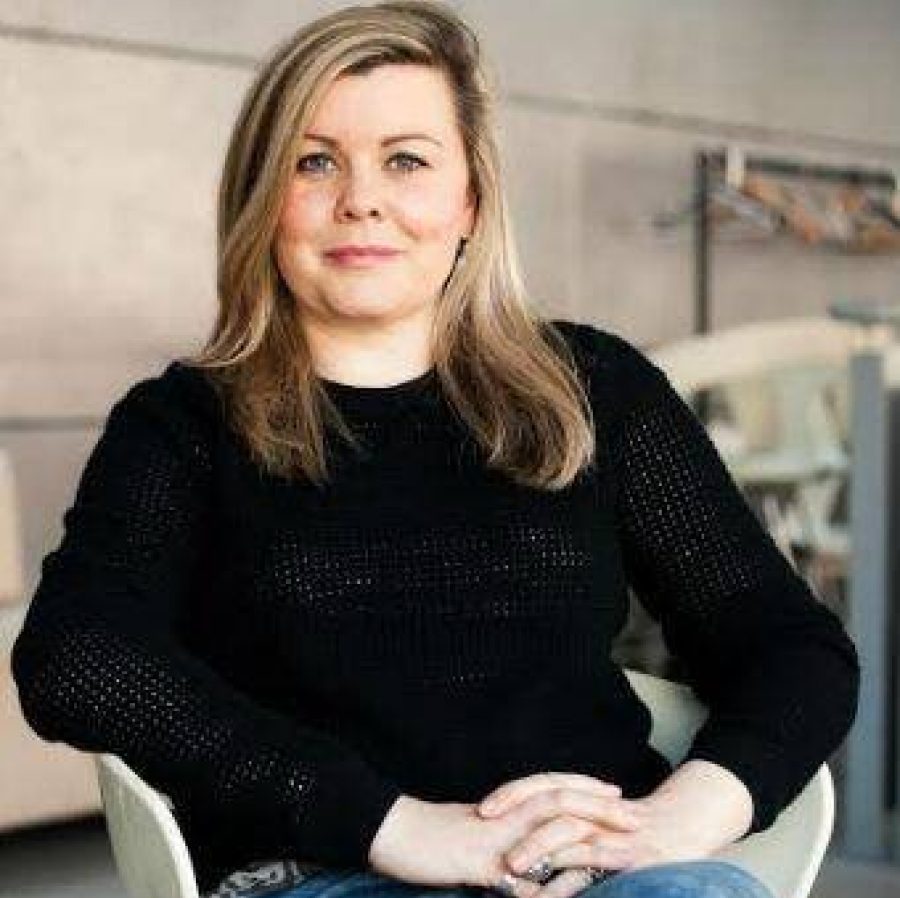 Louise Lowe
Director

As a theatre maker Louise makes site-specific and immersive art works within communities of space, place and interest. Since co-founding ANU in 2009, she has directed all of the company's work to date, including: The Sin Eaters (Dublin Theatre Festival, Hentown (Dublin City Council Commission for Tenement museum), These Rooms (Art:2016) in collaboration with CoisCeim for Dublin Theatre Festival, On Corporation Street (Home Manchester / Culture Ireland) and Sunder, Last Words and PALS in collaboration with the National Museum of Ireland, Winner of two Irish Times Theatre Awards 2015), Reflecting the Rising (RTE), Rebel Rebel (National and International Tour), Beautiful Dreamers (Limerick City of Culture), Vardo (Dublin Theatre Festival), Angel Meadow (Winner of two Awards at Manchester Theatre Awards including Best Production and Best Ensemble, Nominated for Best Director Award, UK National Theatre Awards / HOME Manchester), Thirteen (Winner of the Judges Special Award, Irish Times Irish Theatre Awards), Dublin Tenement Experience, The Boys of Foley Street (Dublin Theatre Festival, Dublin City Council Public Art Commission, Winner Best Theatrical Production of the Year Award ERICS, Nominated for two Irish Times Irish Theatre Awards including Best Director Award), Laundry (Dublin Theatre Festival 2011, Winner of Best Production Award, Irish Times Irish Theatre Awards, Nominated for Best Director Award Irish Times Theatre Awards), World's End Lane (Dublin Theatre Festival 2011, Dublin Fringe 2010, Winner Best Off-site Production Award, Nominated Best Production Award and Best Director Award, Irish Times Theatre Awards), Fingal Ronan (Robert Wilson Watermill Center New York), Memory Deleted (Winner Best Production Award) and Basin (Dublin Fringe Festival 2009, Winner Irish Times Theatre Awards).
Other directing credits include: Test Dummy (Theatre Upstairs, Nominated Best New Play, Irish Times Theatre Awards), Deep (Cork Opera House), The End of the Road (Fishamble), Across the Lough (Performance Corporation), Secret City, Right Here Right Now, The Baths, Demeter Project: Cultural Olympiad Production (Prime Cut Productions), The Bell Room, Come Forward to Meet You and Evensong (Upstate),
At the LIR Academy (Trinity College Dublin) Louise teaches devising theatre. She was awarded the Captain Cathal Ryan Scholarship Award and the International Artist Residency at the Robert Wilson Centre, New York. She has currently been awarded an Arts Council England, Ambition for Excellence Award.
Louise trained at the Royal Central School of Speech and Drama (University of London) and Sam Beckett Centre, Trinity College, Dublin.
Lynnette Moran
Creative Producer

Lynnette Moran is an independent Arts Producer & Festival Director specialising in Live Art, Theatre, Visual Art and Digital platforms; with distinct experience of producing collaborative & socially engaged arts practice & public art commissions. In 2009 Lynnette established Live Collision, Ireland's leading annual curated festival of Live Art and Ireland's first independent Creative Producing House working with exceptional artists nationally & internationally.
Lynnette is Creative Producer with ANU productions & Louise Lowe since 2013, one of two core producers on all productions to date including The Lost O'Casey, Hawknest, Zero-Hour, Faultline, These Rooms (LIFT), Hentown, The Sin Eaters, These Rooms (DTF), Falling Out of Standing, On Corporation Street, Sunder, Into the Sun, Reflecting the Rising, Rebel Rebel, Beyond the Barricades, Glorious Madness, Pals - the Irish at Gallipoli, Vardo and Angel Meadow.
Lynnette was co-founder & Lead Producer for CAPP (Collaborative Art Partnership Programme), a four year transnational partnership across six countries and nine partner organisations co-funded by the Creative Europe Programme of the European Union. From 2009 - 2017 Lynnette was Associate Producer at Create, the national development agency for collaborative arts (IRL).
Live Collision has also produced the work of several independent artists and artworks outside of the festival which include Amanda Coogan's Talk Real Fine, Just Like A Lady; You Told Me To Wash and Clean My Ears and Amanda Coogan, LONG NOW (Film Doc); Athletes of the Heart, Anna Furse - An Anatomy Act and I AM NOT A PIECE OF MEAT (Digital Artwork); The Prosperity Project by Jesse Jones (OPW commission). FAST TRACK TO DANCE is a shared audience development initiative between Live Collision and Dublin Dance Festival, as too is Open Studio a creative learning lab exploring performance, connectivity and young people.
Lynnette has directed over 25 works for theatre and gallery spaces, as well as for screen and digital media. Together with Kate Craddock they co-founded mouth to mouth, an international performance collective based in eight countries around the world, rehearsing and devising online before the performances took place in real time across multiple locations. Commissions included LIFT (London International Festival of Theatre, UK), Arnolfini (UK), Wunderbar Festival (UK), Absolut Fringe Festival (Ire); Northern Stage (UK), Dance City (UK), Whitechapel Gallery (UK), Culture Lab (UK), BScene (Switzerland), University of Victoria (Canada) and BAC (Battersea Arts Centre, UK).
Lynnette began her career in London, cutting her teeth with some of the UK's leading arts organisations including LIFT and BAC (Battersea Arts Centre) from 2005 - 2009. She holds a BA Hons Degree in Fine Art, and an MA in Performance Art from Goldsmiths College, London.