"Flashy, Flashy, New, News!"
Hunt & Darton, the decade-long Live Art collaboration between Jenny Hunt and Holly Darton, return to Merseyside with their new project, Radio Local - a brand new hyper-local radio station, built with, by and for local people, telling your stories, sharing your news, playing your jingles and staying live for the duration of a day in its new home.

On Saturday 20th April, Hunt & Darton broadcast Radio Local from Cherry Tree Shopping Centre, Liscard, Wirral, providing 12 hours of art on the airwaves! Including features such as This Is Not The News, Making Words, Swapsies, Street Date, Soap Opera and much much more!

Radio Local Liscard Podcast
Hunt & Darton and their outdoor studio then moved across to St Helens to meet and work with it's residents to create their own Radio Local broadcast. Radio Local St Helens was performed and broadcast on Saturday 29th June from Church Square St Helens.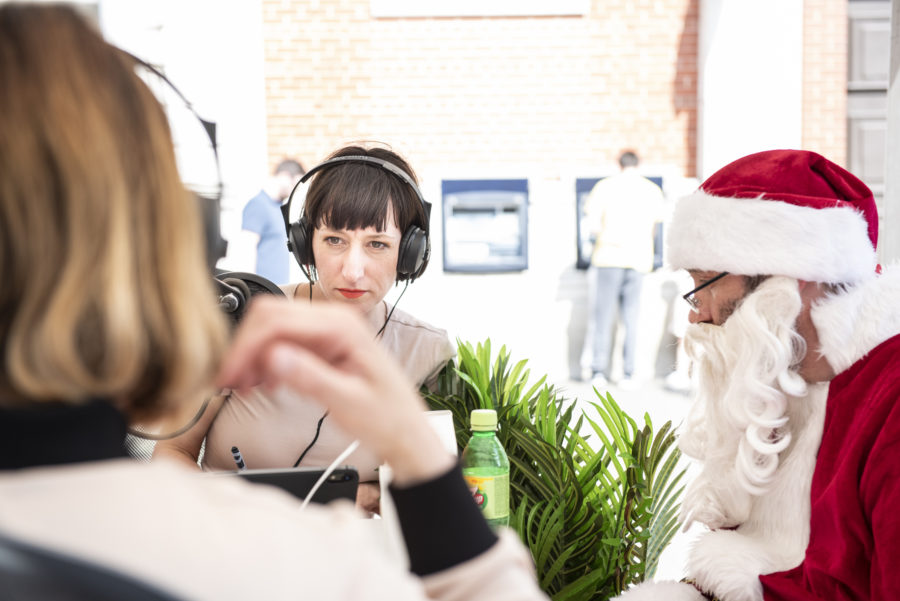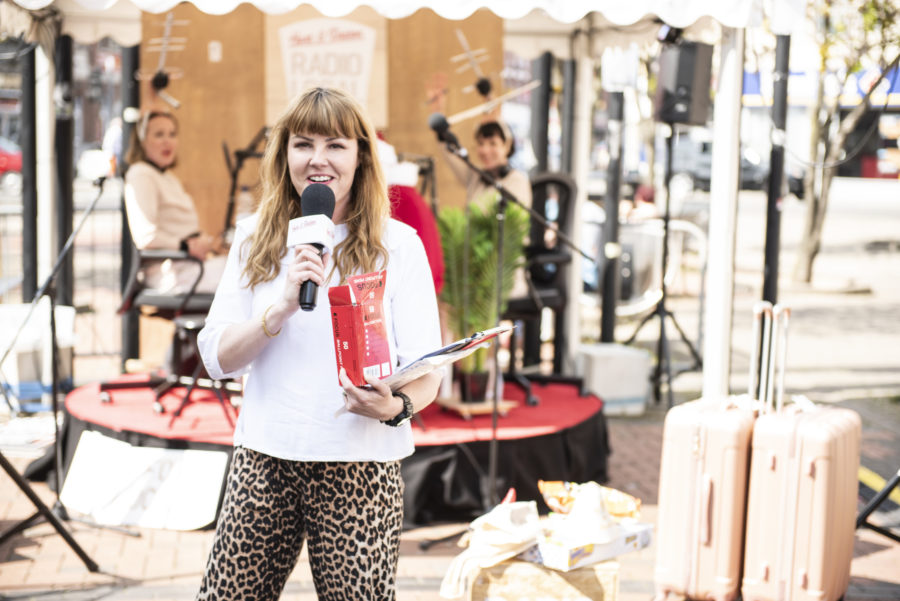 As well as their own vocal stylings Hunt & Darton also invite guest presenters to takeover for an hour and bring some of their own ideas to the mix. Guest presenters spend a week living, eating and working in Liscard and St Helens where they get to know the locals and make pre-recorded show segments with local people and businesses. Guest presenters include Victoria Melody, Lucia Scazzocchio, Rosana Cade and Sian Baxter and Lois Weaver. Read more about these guest presenters below.

To get involved local residents could take part in a two-day radio workshop hosted by Hunt & Darton in the lead-up to the show in their town, where they could test out their presenter skills and prepare for a takeover hour on the day. The budding presenters had their interviews, jingles and banter broadcast during the Radio Local live show! Locals are also nominated as Local Heroes and invited on the show as guests.
Radio Local Liscard was broadcast outside Cherry Tree Shopping Centre, Liscard, via Radio Wirral and in short simulcasts via BBC Radio Merseyside. Radio Local St Helens was broadcast in Church Square, St Helens via WA12 Radio, who are based at Newton Boys and Girls Club.
Supported by Arts Council England. Commissioned by Heart of Glass. Radio Local Liscard was presented in partnership with Wirral Council, as part of Wirral Borough of Culture 2019.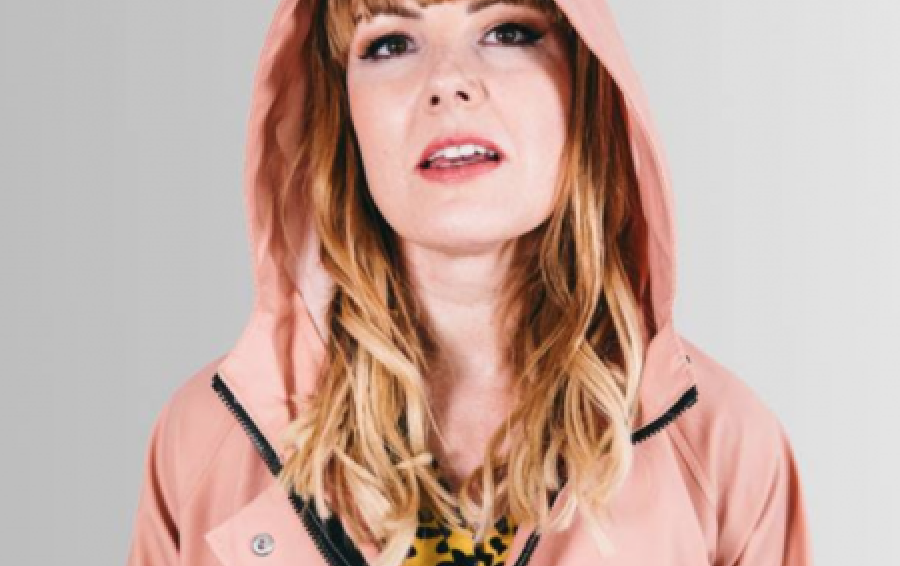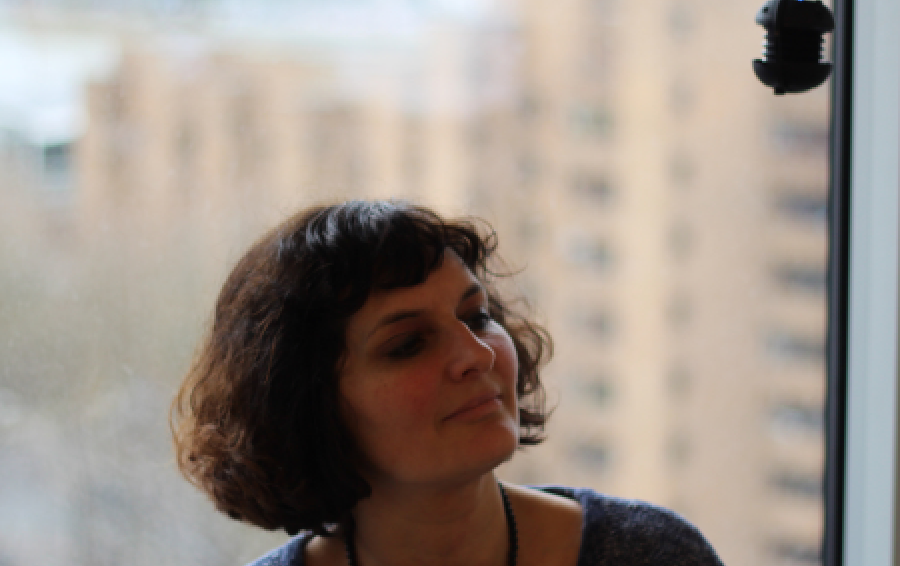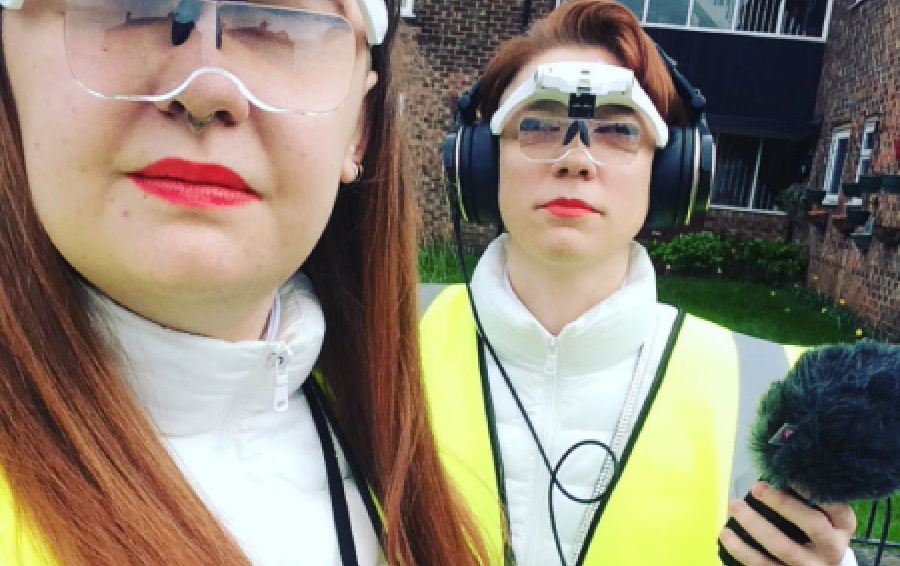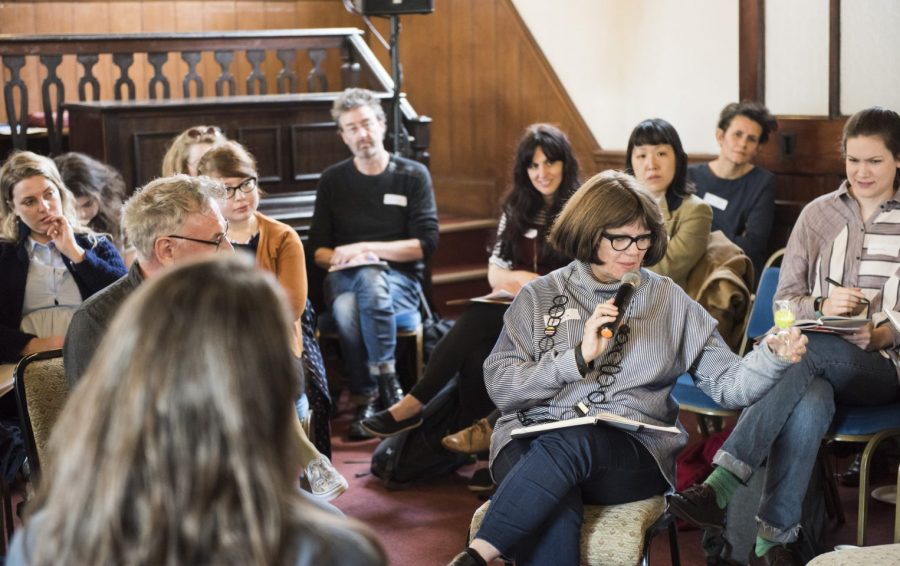 Victoria Melody is an award winning British artist with a background in fine art. She makes theatrical shows, performance interventions and films mainly about Britain's pastimes, passions and tribes. Fascinated by anthropology, she immerses herself into communities and becomes an active participant in their rituals as research for her work.
In the past she has become a pigeon racer, northern soul dancer, championship dog handler, beauty queen, funeral director and police officer.

As a sound artist, radio producer, community facilitator and educator, Lucia Scazzocchio has been nurturing and curating hyper-local social contexts, distilling diverse and disparate stories and conversations that weave individual personal stories into illustrating wider social contexts. She calls this 'Social Broadcasting'. Driven by creating engaging participatory radio and audio experiences that she 'audioscapes' into imaginative on and off-line broadcast initiatives and formats, Social Broadcasting represents the versatility of audio as an evolving social and artistic medium.
Rosana Cade and Siân Baxter
Rosana Cade and Siân Baxter are Glasgow based performance makers who share a love of absurd comedy, alliteration, and experimental art. They are excited to be at the beginning of their collaborative practice, bringing together Siân's dj, comedy, and production skills with Rosana's experience in socially engaged live art.
Rosana regularly tours across Europe with her acclaimed participatory performance Walking:Holding, and is involved in collaborations with other artists such as Ivor MacAskill, Nic Green, and Laura Bradshaw. She is also co-founder of Buzzcut Festival in Glasgow.
Siân is currently supporting artists Nick Cassenbaum, Amy Rosa, Rosana Cade, Lucy Hutson and also Take Me Somewhere Festival in Glasgow, as well as developing her comedy practice.
Lois Weaver is an artist, activist, facilitator, and Professor of Contemporary Performance at Queen Mary University of London. Lois is a 2014 Guggenheim Fellow and a Wellcome Trust Engaging Science Fellow for 2016-19. She was awarded the WOW Women in Creative Industries 'Fighting the Good Fight' award in 2018. In 2019 she was awarded an International Chair at Artec Paris 8 University at the National Institute for the History of Art, Paris, and the Queen Mary Centre for Public Engagement Hawking Award for Developed Understanding of Public Engagement.
Her work hinges on visibility, challenging convention, and public engagement.