Paul Harfleet's ongoing artwork, Birds Can Fly, uses his illustrations and gentle references to educate and inspire bird lovers and promote creativity, kindness and acceptance, encouraging an inclusive community of ornithologists and naturalists. He 'gently references' his drawings with his own wardrobe, make-up skills and home-made props to echo the plumage of the birds he loves. He shares his research about the history of ornithology and the often controversial cultural context of those that built the subject on his blog.

During summer and autumn 2023, Paul visited St Helens and Knowsley delivering workshops for local primary schools and for people of all ages. During each workshop, Paul shared his passion and knowledge of various species and encouraged attendees to draw their own images of birds. Paul also shared his tips for 'gentle referencing' - the term he uses to describe his work - for everyone to get creative with their own bird-inspired looks at home.

Then, as part of the opening weekend of A Sense of Green at Incredible Edible, Paul invited families to dress up as a bird of their choosing, for a bird-watching walk around Court Hey Park. Illustrations from the workshops were exhibited, and attendees were invited to strike a pose for a photoshoot capturing their gently referenced ornithological looks.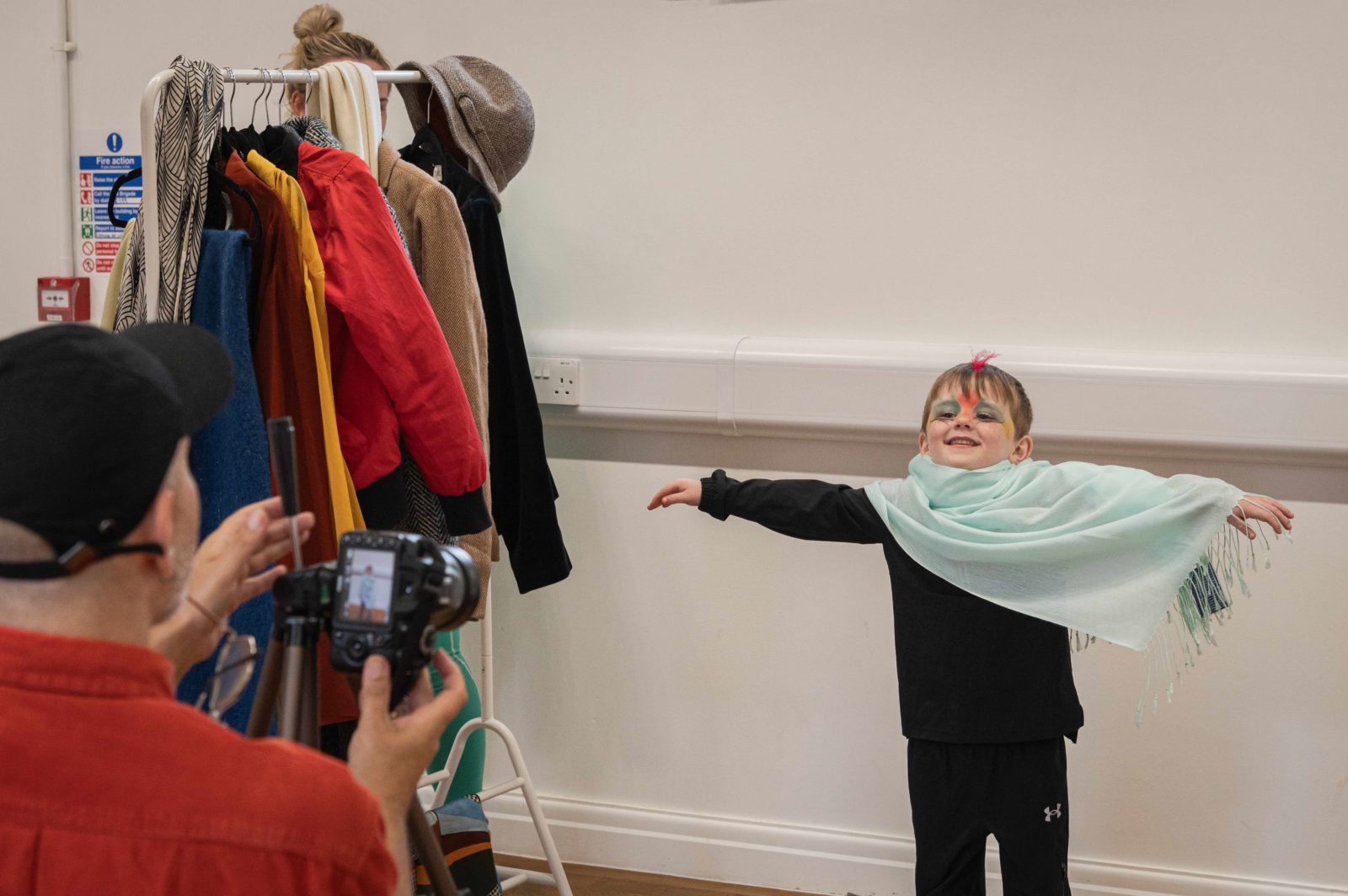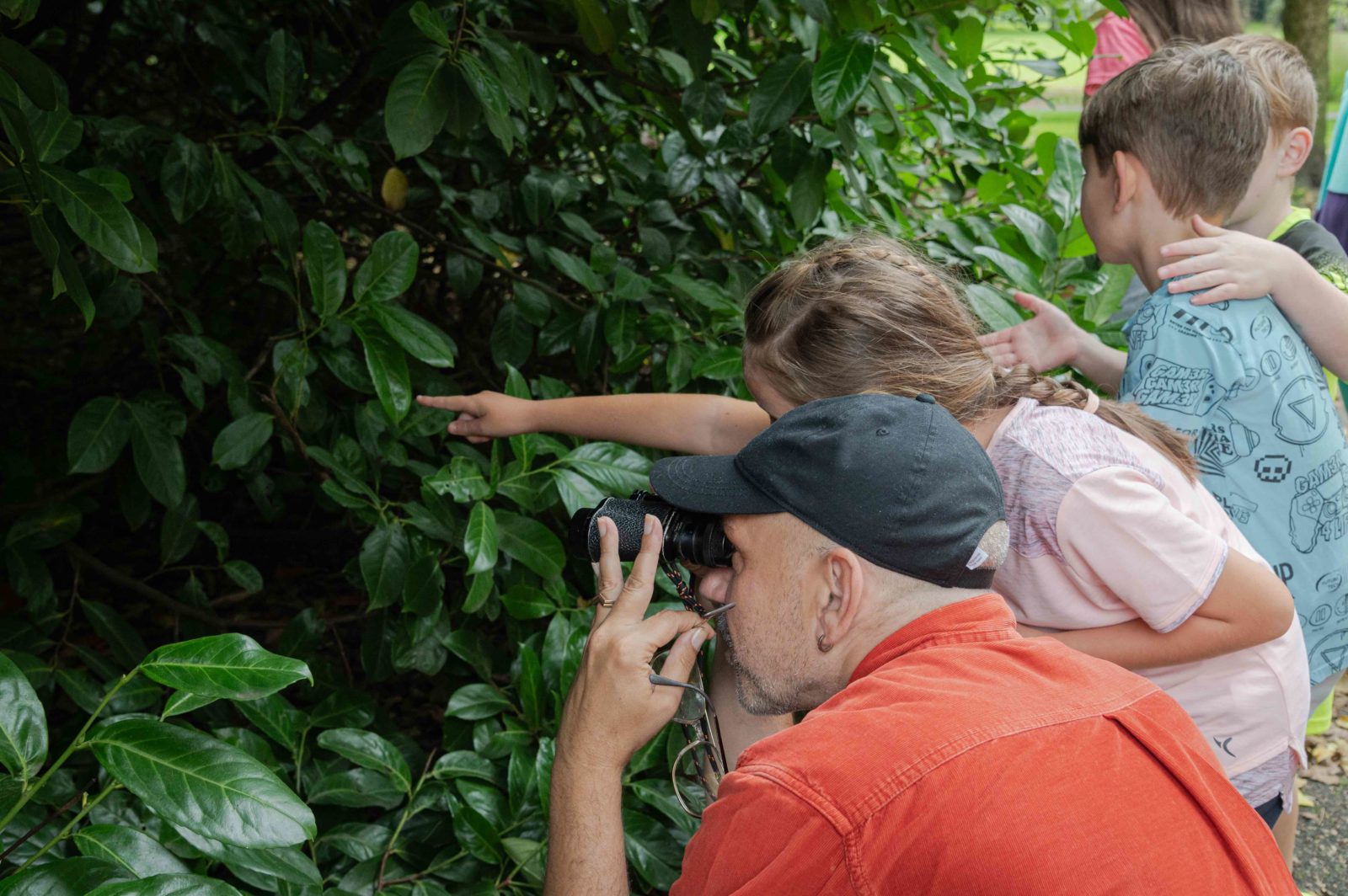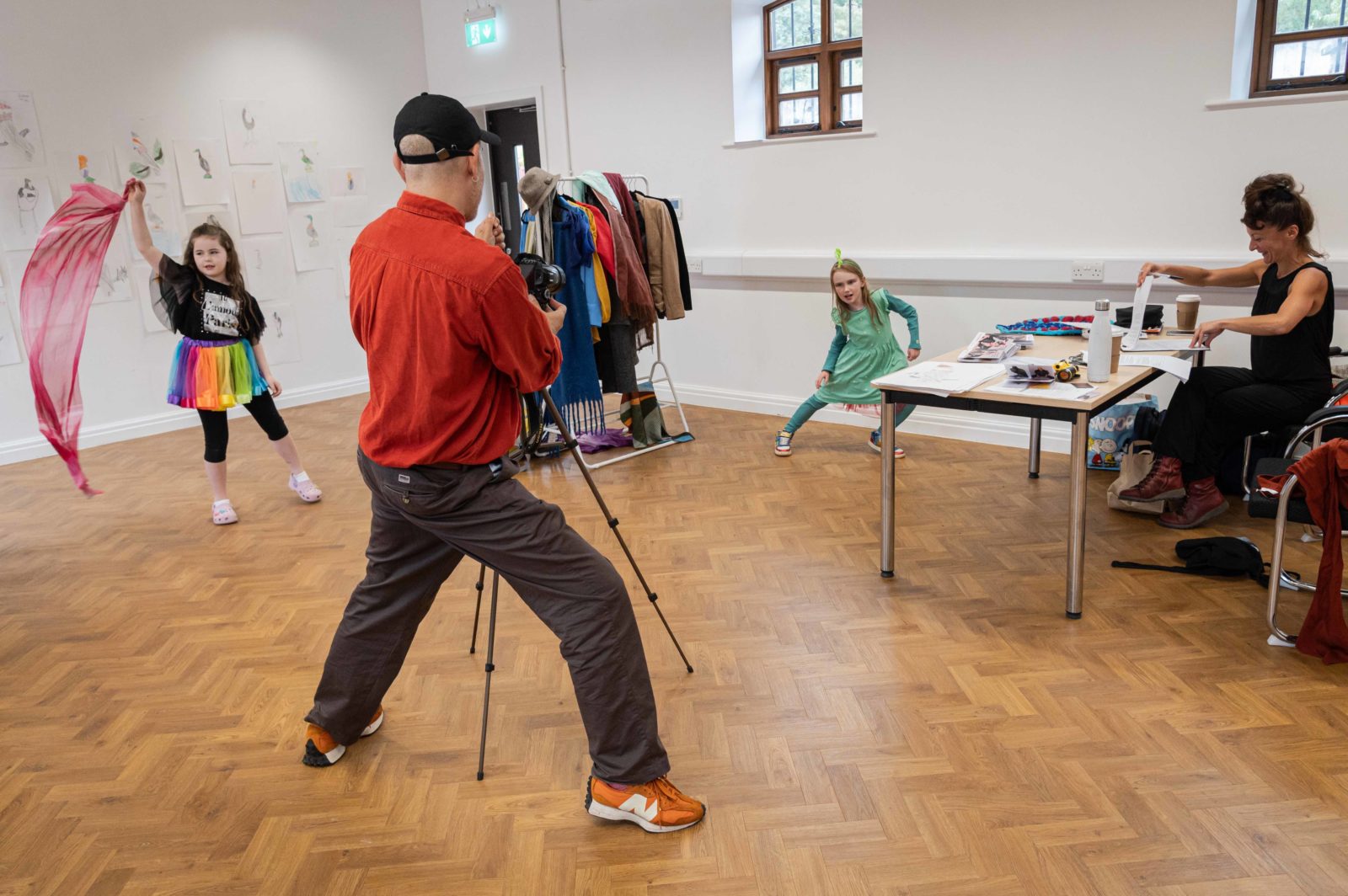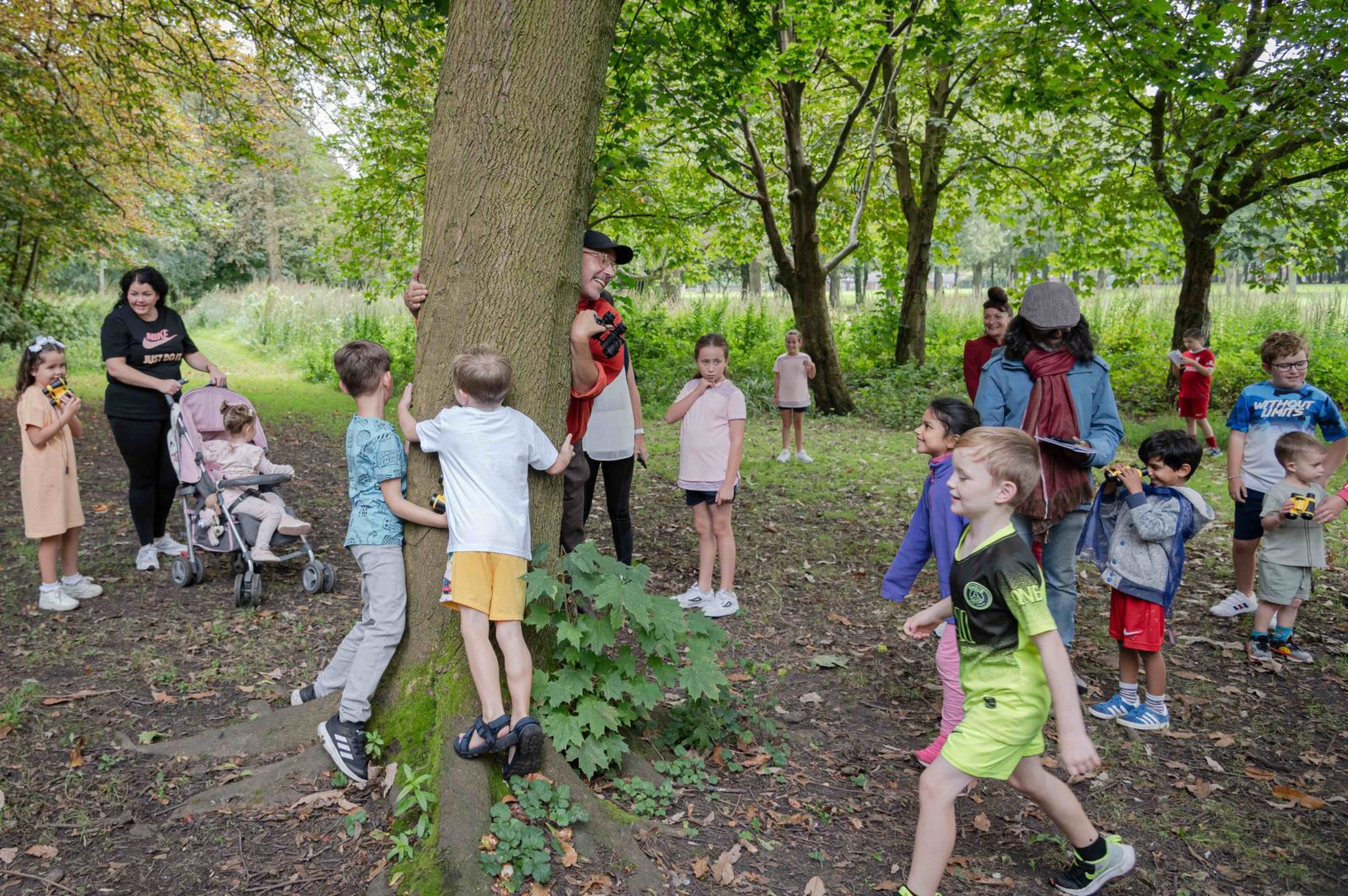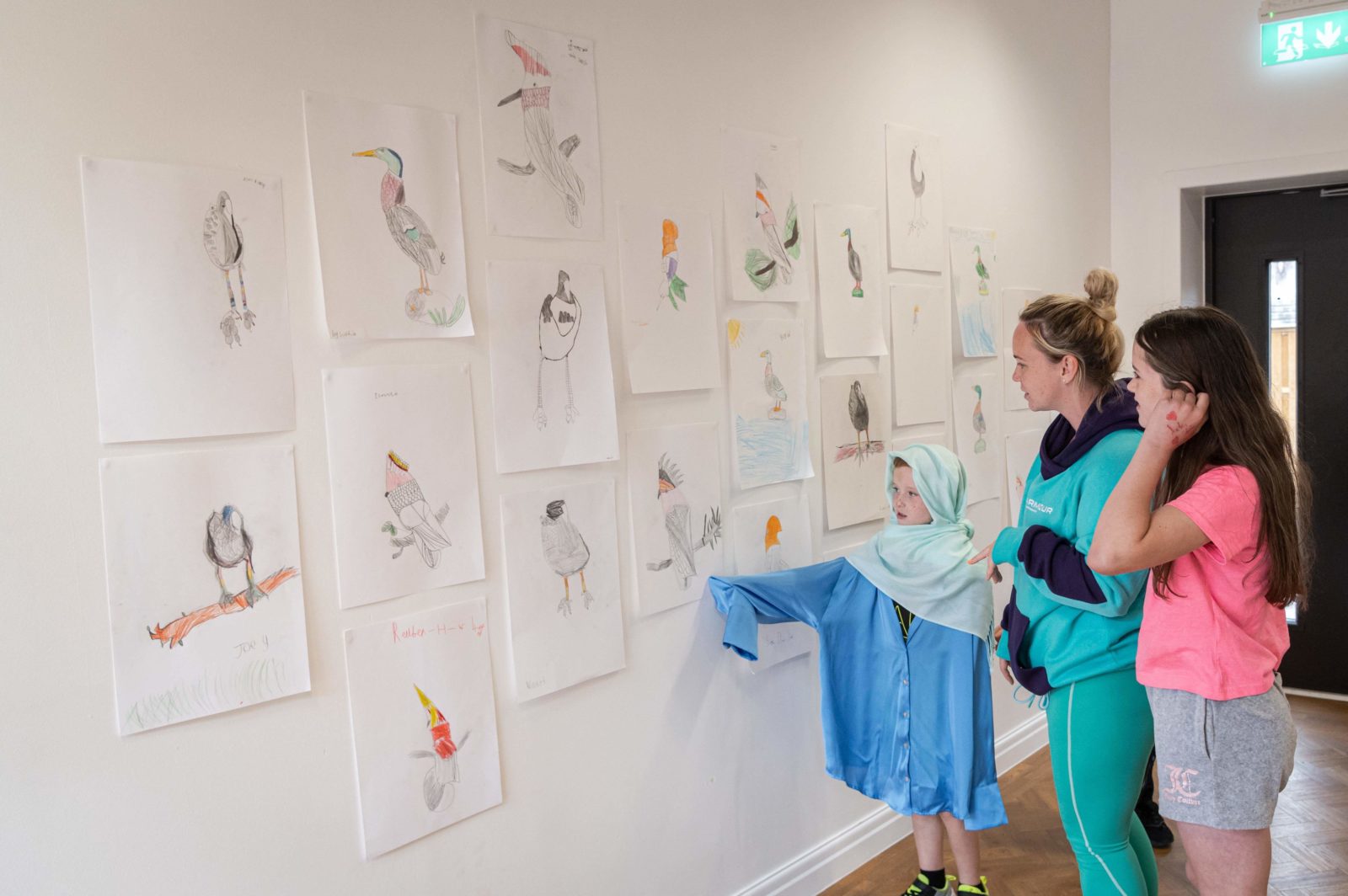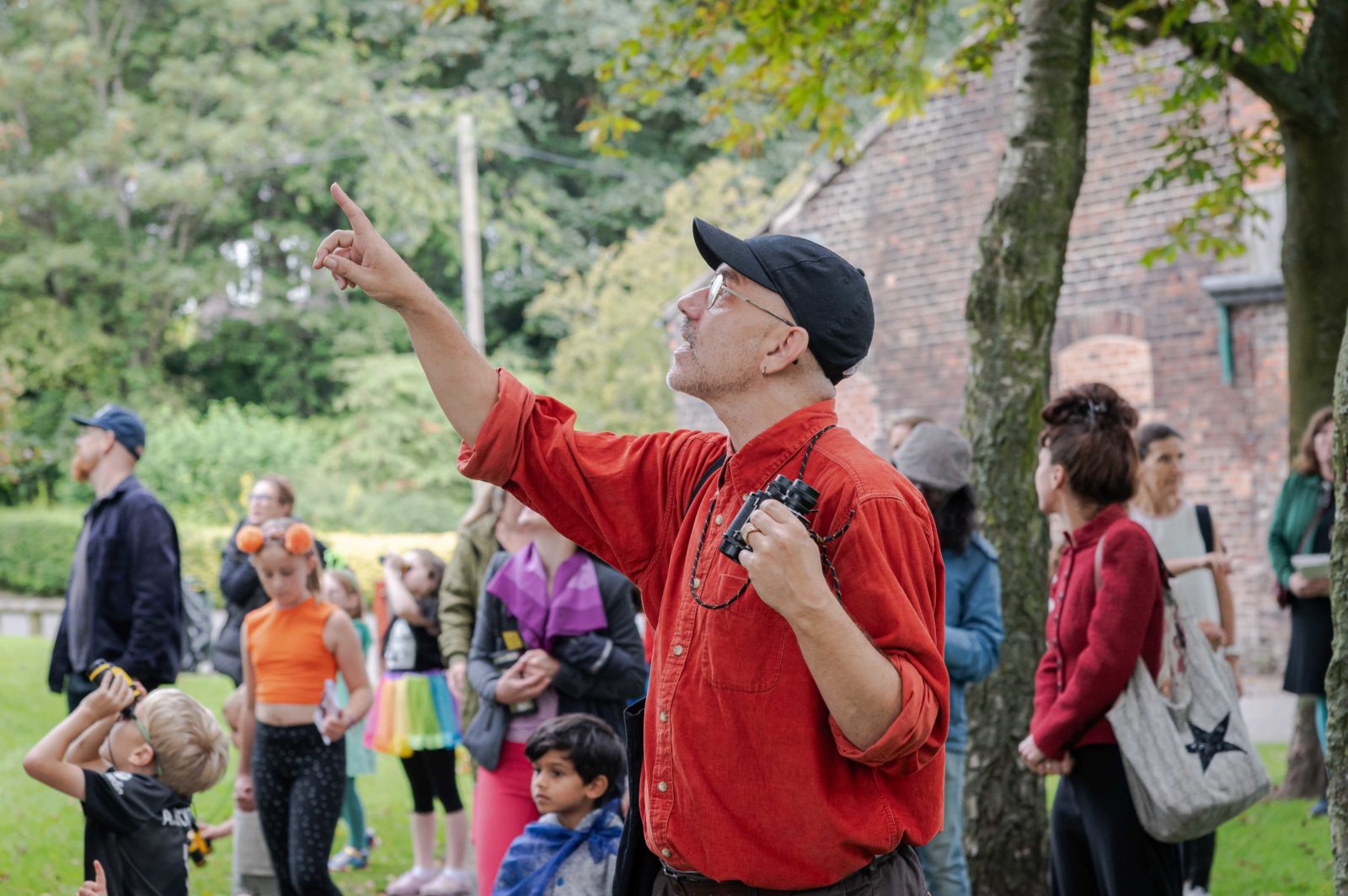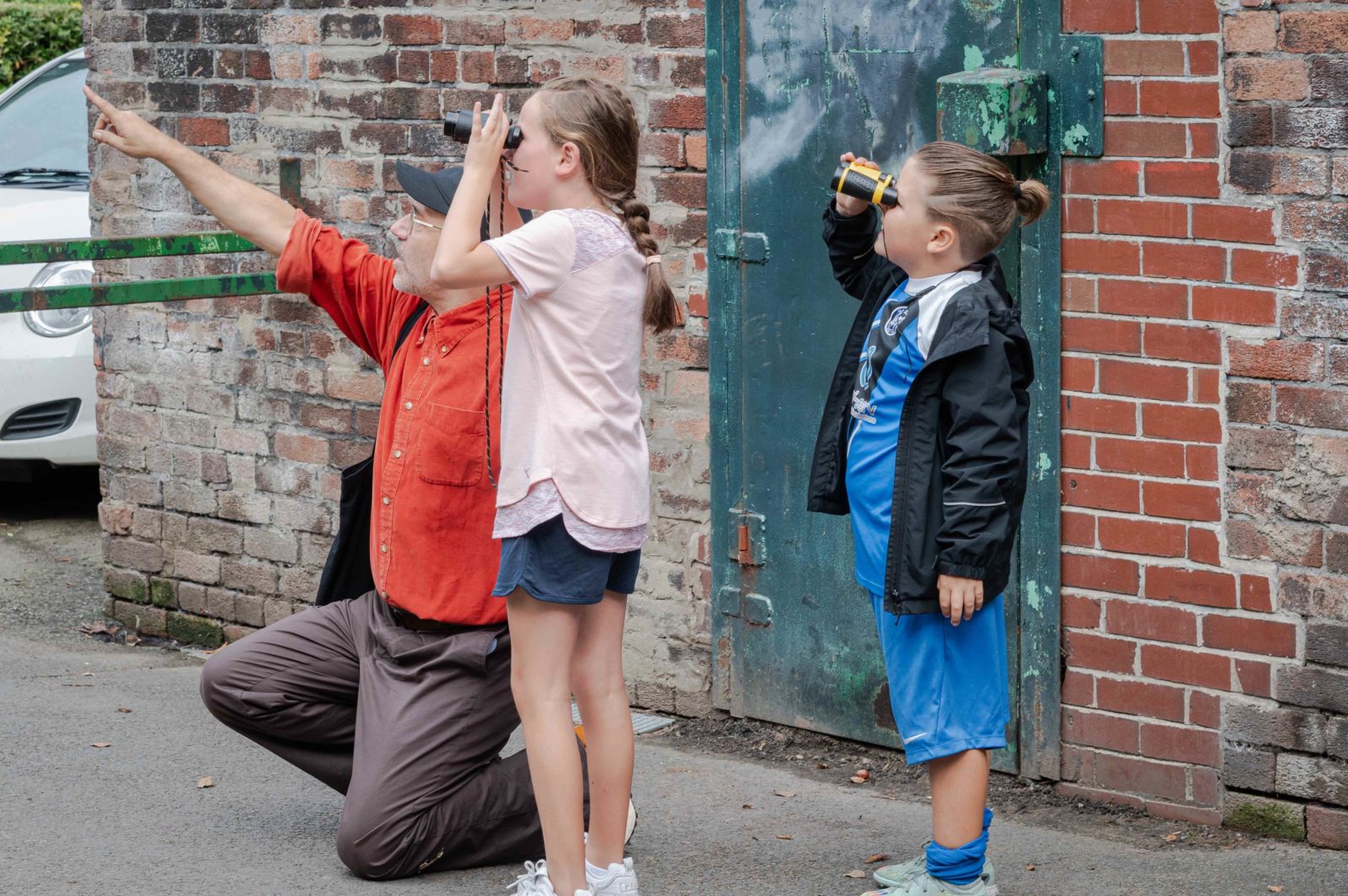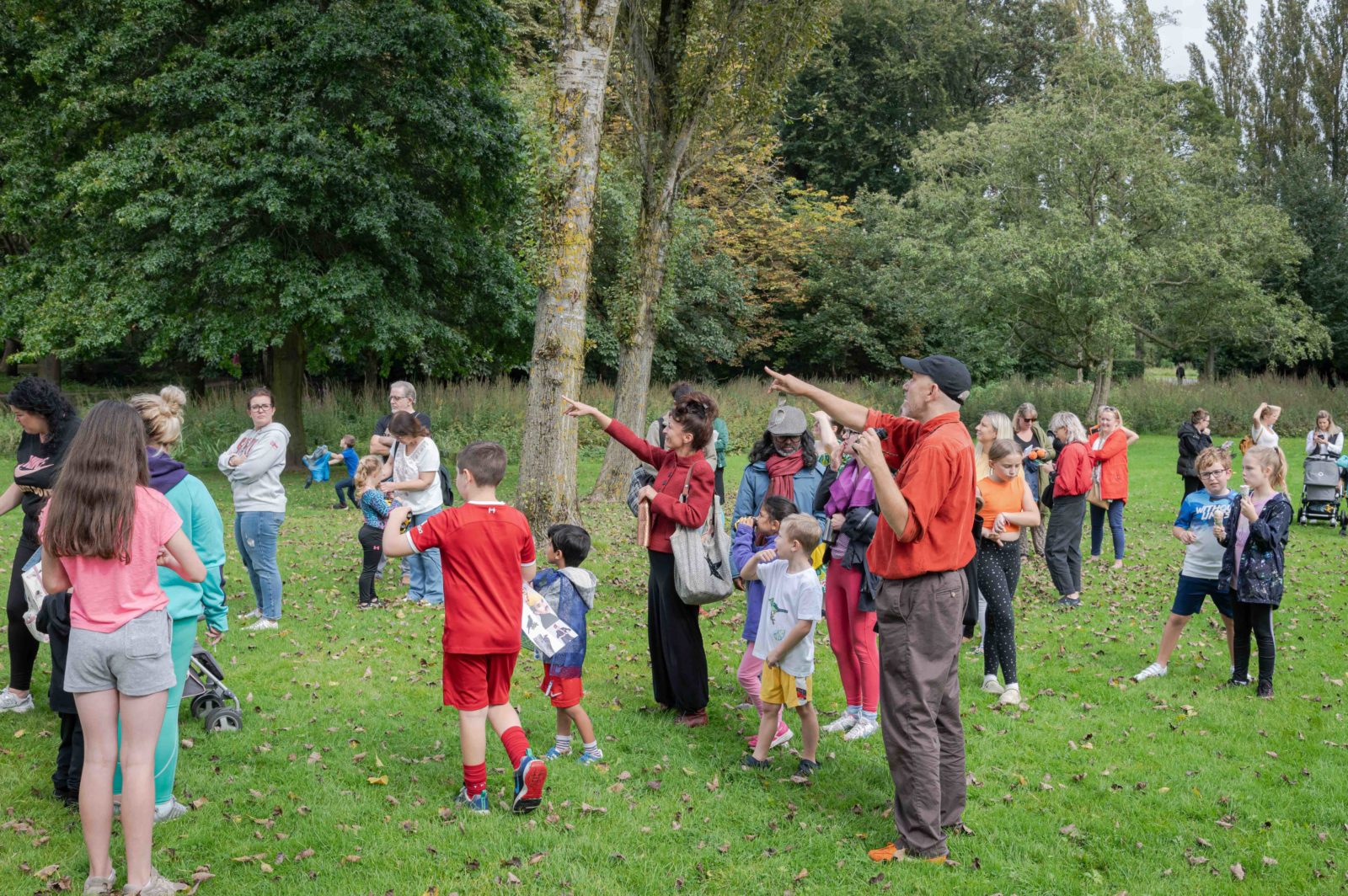 Inspired by these experiences, and the birds he encountered around Merseyside, Paul created a limited edition collection of postcards, featuring local birds. Illustrated and gently referenced are:
The golden eagle (Aquila chrysaetos) was drawn and gently referenced especially for this project and was inspired by the Shakespeare North Playhouse production of Macbeth




The mallard (Anas platyrhynchos) shows how Paul Harfleet uses many materials to gently reference the birds he illustrates. This piece was made for an appearance on Winterwatch on BBC Two, in early 2023




The chaffinch (Fringilla coelebs) made an appearance on Paul's first research visit to St Helens - he was delighted to have identified it by song alone




The canary (Serinus canaria forma domestica) is included in this collection as it is associated with the mining industry, which once dominated the areas surrounding St Helens




The blackbird (Turdus merula) is one of Britain's favourite birds and is included here as it featured on Paul's second visit to St Helens, when Paul led students from Malvern Primary School on a birdwatching tour




Nuttall's woodpecker (Dryobates nuttallii) is included here to mark the life of Thomas Nuttall who settled in St Helens after exploring Canada and the USA as an influential ornithologist and botanist.
Downloads
Top Tips for Gentle Referencing
What is 'gentle referencing' and how can you create a bird-inspired look?
Workshops were presented in partnership with Shakespeare North Playhouse and St Helens Libraries. Original artwork supported by Arts Council England's Creative People and Places programme, and St Helens Cultural Hubs.