Join us for this free event where June will be introducing Queer Grief, a new short film produced by June and directed by Nick Virk, and picking up the conversation with Kei, with space to explore your own questions around this subject.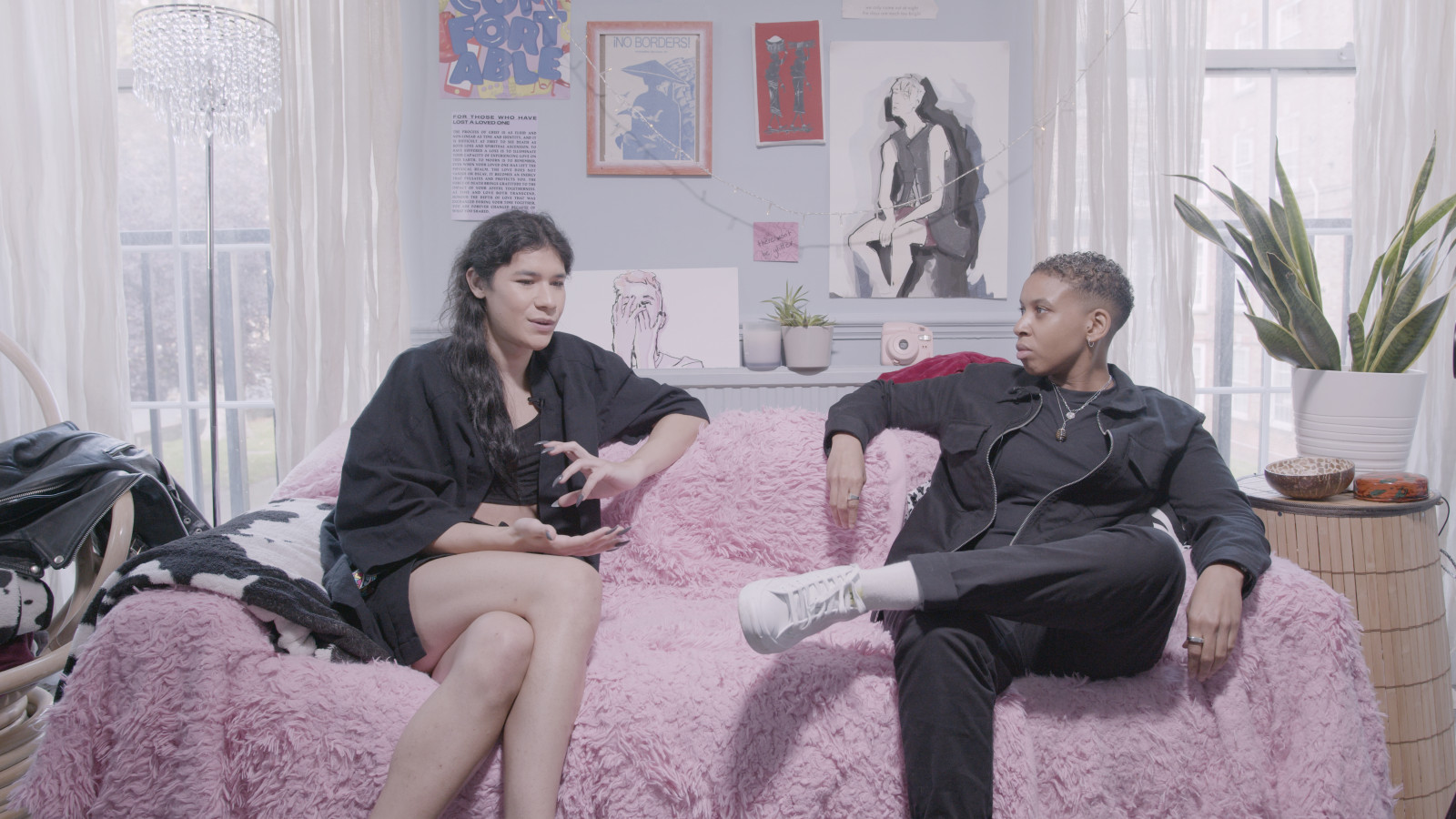 June Bellebono is a transfeminine Italo-Burmese producer, writer and community organiser based in London. They are involved in a number of projects fighting for trans liberation, as well as having founded and co-hosting Queer Good Grief: a monthly peer support group for bereaved LGBTQ+ people. They work as a trainer for Good Night Out Campaign, and have facilitated workshops for Remember and Resist in the past. When not working, they can be found serving looks across dancefloors in London until the early hours of the morning.
Kei Bennett is the CEO and Co-Founder of AZ Magazine, which was created to provide a voice, safe space and platform for LGBTQ+ Black people and people of colour. Producing several events and visual content from AZ Hub to I AM HERE, Kei has been able to create a space for unfiltered voices within the community collaborating with like-minded brands such as UK Black Pride, Taimi and DJ Mag. Alongside this Kei has a background in engineering with experience in the tech industry.
Queer Grief (2021) is Directed and Edited by Nick Virk, with Marcus Ebanks as Director of Photography. It is commissioned by Heart of Glass with support from Arts Council England and Esmée Fairbairn Foundation as part of our ongoing work around grief, loss and bereavement.

Access information
Please book your place for this event via eventbrite, you can do this via the 'tickets' button at the top of this page.
- the screening takes place via Vimeo livestream, we will send you the link on the day of the screening
- your camera and microphone will not be activated throughout the event, you will be able to interact and share questions via the chat function
- the film has English audio with English subtitles and lasts approximately 40 mins
- there will be automatic closed captioning in English for the introduction and Q&A section of this event
- if you have any questions or access requirements please contact emily@heartofglass.org.uk
Please note that Queer Grief contains conversation about death, grief, suicide and transphobia.
By attending this event you agree to the terms of our safer spaces policy.