Join collaborative art duo Juneau Projects for the launch of a new children's activity book, created in collaboration with the local community. The book, which people can use to explore 'the Moss', features drawings made by local families over a number of workshops this summer.
Books will be available on site, and distributed locally to groups in Parr who have worked on the project over the summer of 2023.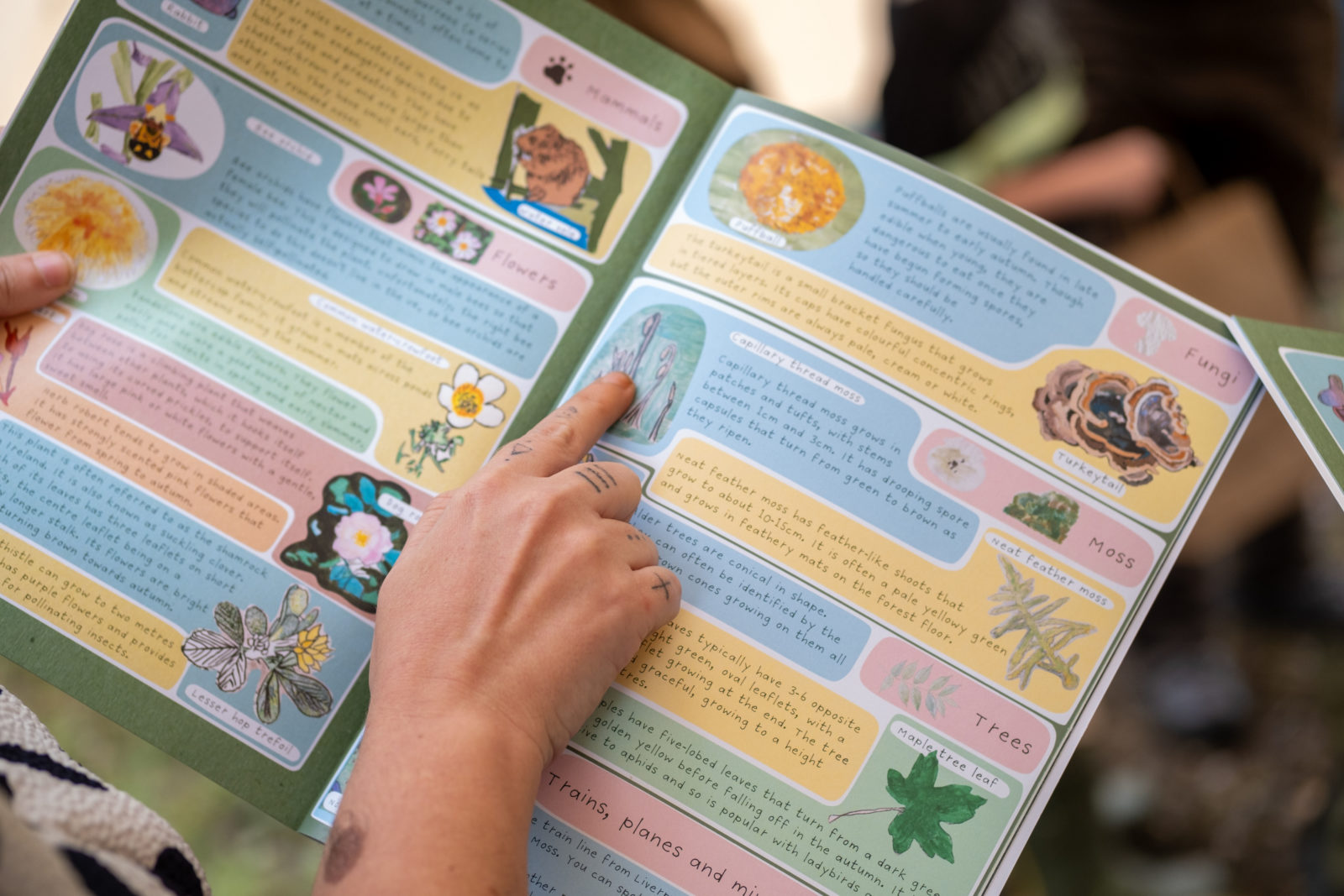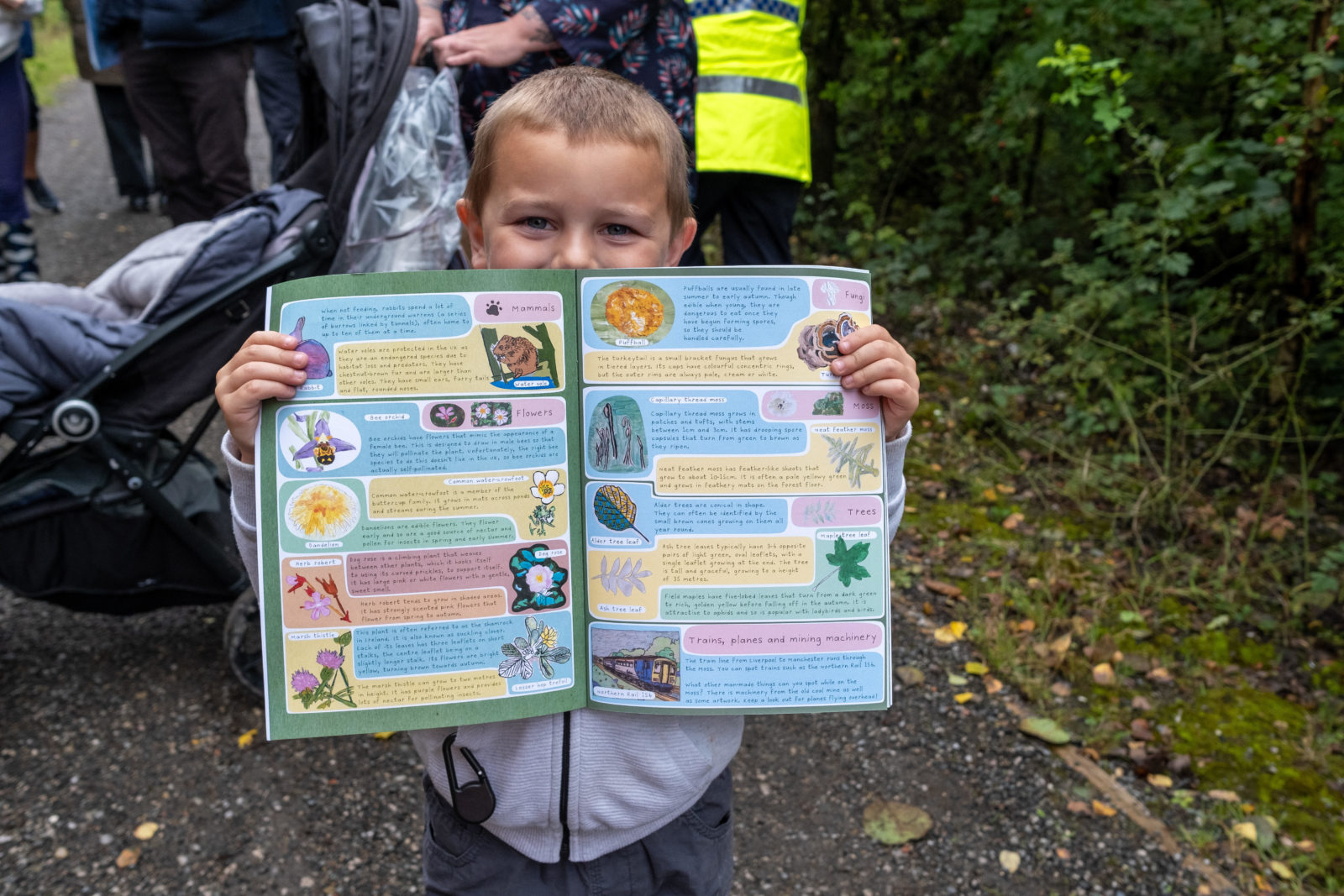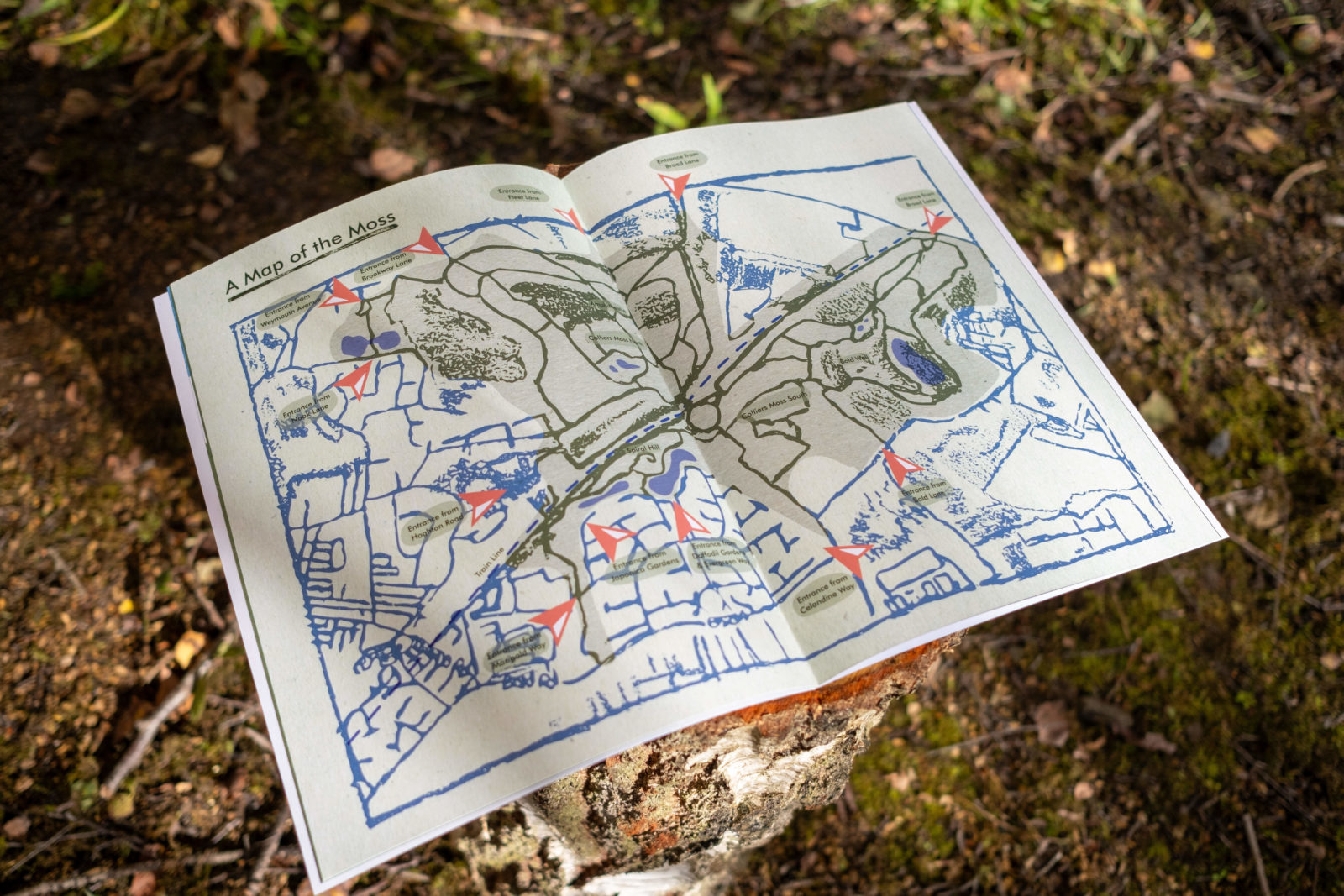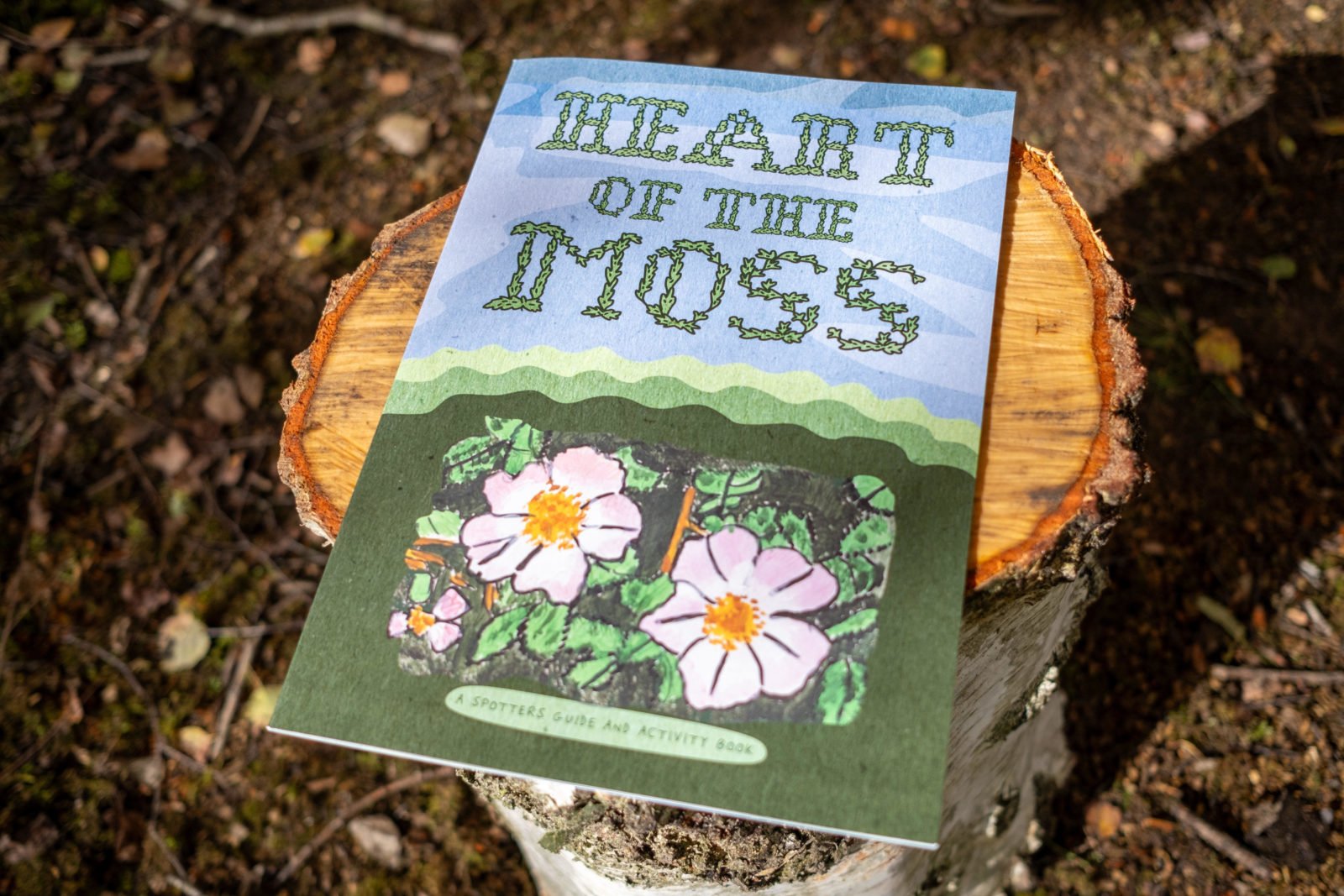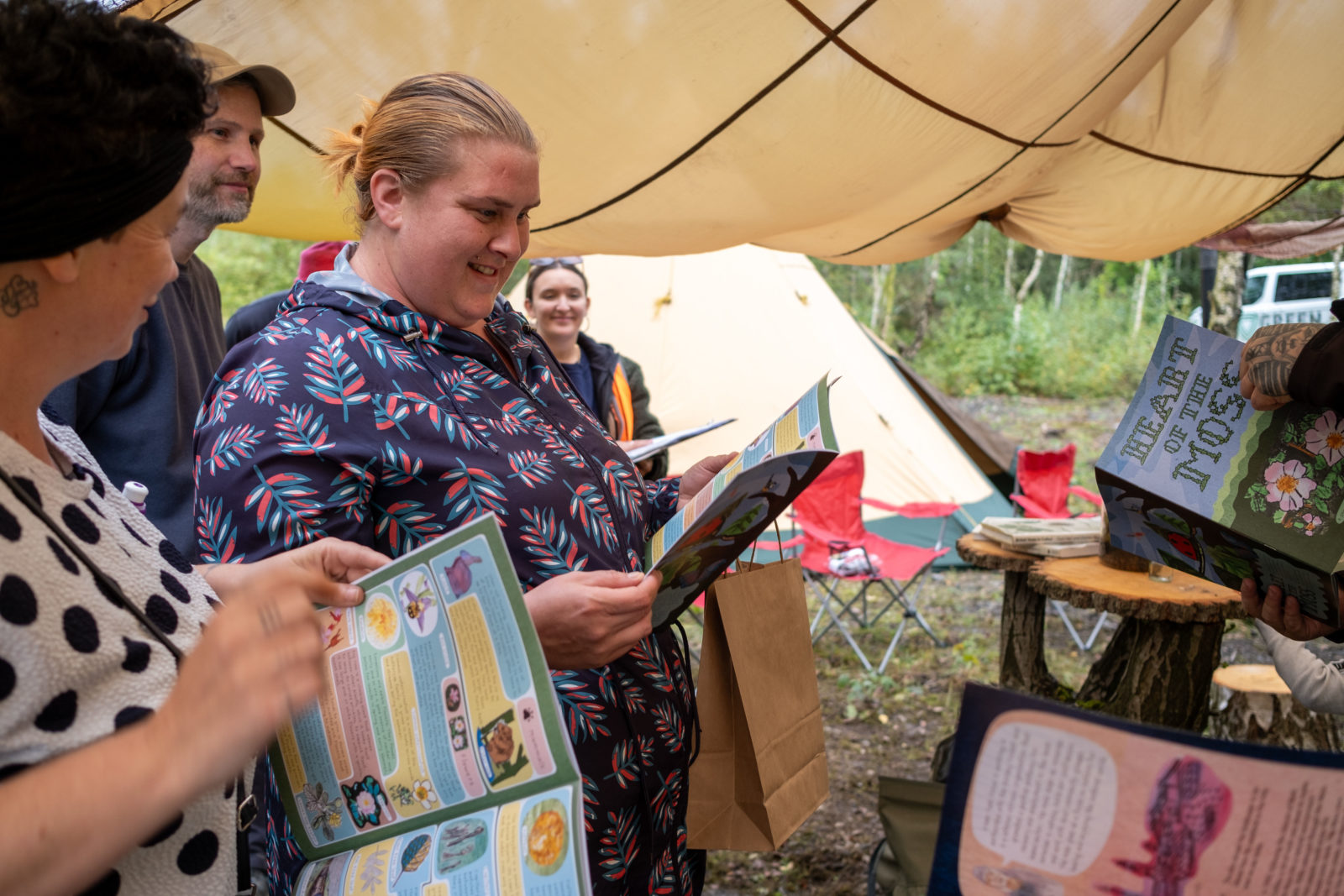 Intros

10.50am
A welcome moment with the Heart of Glass team and Dave McAleavy from The Mersey Forest.
Nature Walk
11am - 11.45 am
Phil and Ben (Juneau Projects) share their new activity book as part of a walk led by the Green Task Force Veteran Rangers, and Heart of Glass staff.
Bush Crafts
11.45am - 1.30pm
Take part in a range of outdoor activities led by The Green Task Force Veteran Rangers.
If you are joining us for the majority of the day, please bring your own packed lunch. There will be a campfire and basic tea facilities only on site.
Nature Walk
2pm - 3pm
Phil and Ben (Juneau Projects) share their new activity book as part of a walk led by the Green Task Force Veteran Rangers, and Heart of Glass staff.
Finish
3pm - 3.15pm
Refreshments
Suitable for families. Part of A Sense of Green. In partnership with The Mersey Forest and Green Task Force Veteran Rangers.
About the Moss
Colliers Moss know locally as "the Moss" in St Helens features 130 hectares of developing and developed habitats on the spoil and waste heaps of Bold Colliery and Bold Power Station. The site has a fascinating history, having for thousands of years been a raised bog that grew sphagnum moss, as well as heather and cotton grass.
Dead, compacted moss land forms peat and an industry was created in which turf cutters dug long trenches to remove the peat. The extracted turf blocks were then built into an array of thousands of pyramids – each measuring between three and twelve feet tall – in order for them to dry out. This was required as sphagnum mosses behave like sponges, holding an enormous amount of water.
In between the trench rows were tramlines that allowed ponies to pull slatted trams of peat turf to nearby sheds where 'pressing' took place. Once this process had been completed, the peat was sold as firelighters or animal bedding litter. This industry largely ended around WW1 and for forty years the site was a fertile natural habitat for wildlife.
Access
We aim to create safe, welcoming and accessible spaces for all.
If you'd like to discuss your access needs, please get in touch by contacting Heart of Glass via info@heartofglass.org.uk or call Anna on 07529224271.
Access information for Colliers Moss:
Mostly level, well surfaced paths

Accessible by car and train (nearest station St Helens Junction - 20 minutes walk) with no parking on site*

Please note there are no toilets on site at Colliers Moss. The nearest toilets are a 15 minute walk away at Derbyshire Hill Family Centre
*For those with access needs, please let us know before 23rd September, and we can arrange for parking on site.