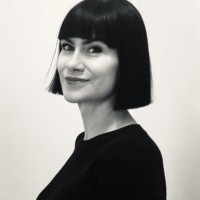 Image Credit: Stephen King

Spanning performance, video, photography, sound and digital installation, French & Mottershead's work makes use of detailed social and forensic research to expand the viewer's relationship to site. Often working with experts as part of their process, they undertake rigorous investigations into the ways environments, architectures and public spaces connect with who we are, and define a particular context to examine the codes and conventions that underpin the flows of feeling within.
French & Mottershead have created works for galleries, museums, libraries, shops, forests, on boats, online, public footpaths, and in domestic spaces to intervene viscerally on the patterns, routines and images of daily life. Their work has been described as "poetic, playful and subtly subversive" always leaving open the possibility of radically altering the viewer's perception of their place in the world.