Instead of numbers you'll be counting your lucky stars, with this bingo game based on your own astrological chart.
Each player has a bespoke astrology bingo card which shows which sign every planet was in when you were born. It's like a snapshot of the sky the moment you entered the universe. All you need to know is your birth date, time and location.

Figs in Wigs call out different combinations of planets and signs (like 'Sun in Aquarius' or 'Moon in Virgo') and you must dab it out on your card when you hear a match. The first player to dab out all of their signs and shout BINGO… wins!
Circling the bingo games is an interstellar programme of performance inspired by astrology, the cosmos and space featuring cosmic performances by Figs in Wigs and their special guests, including an astrologer who will give a short reading of the sky on the night.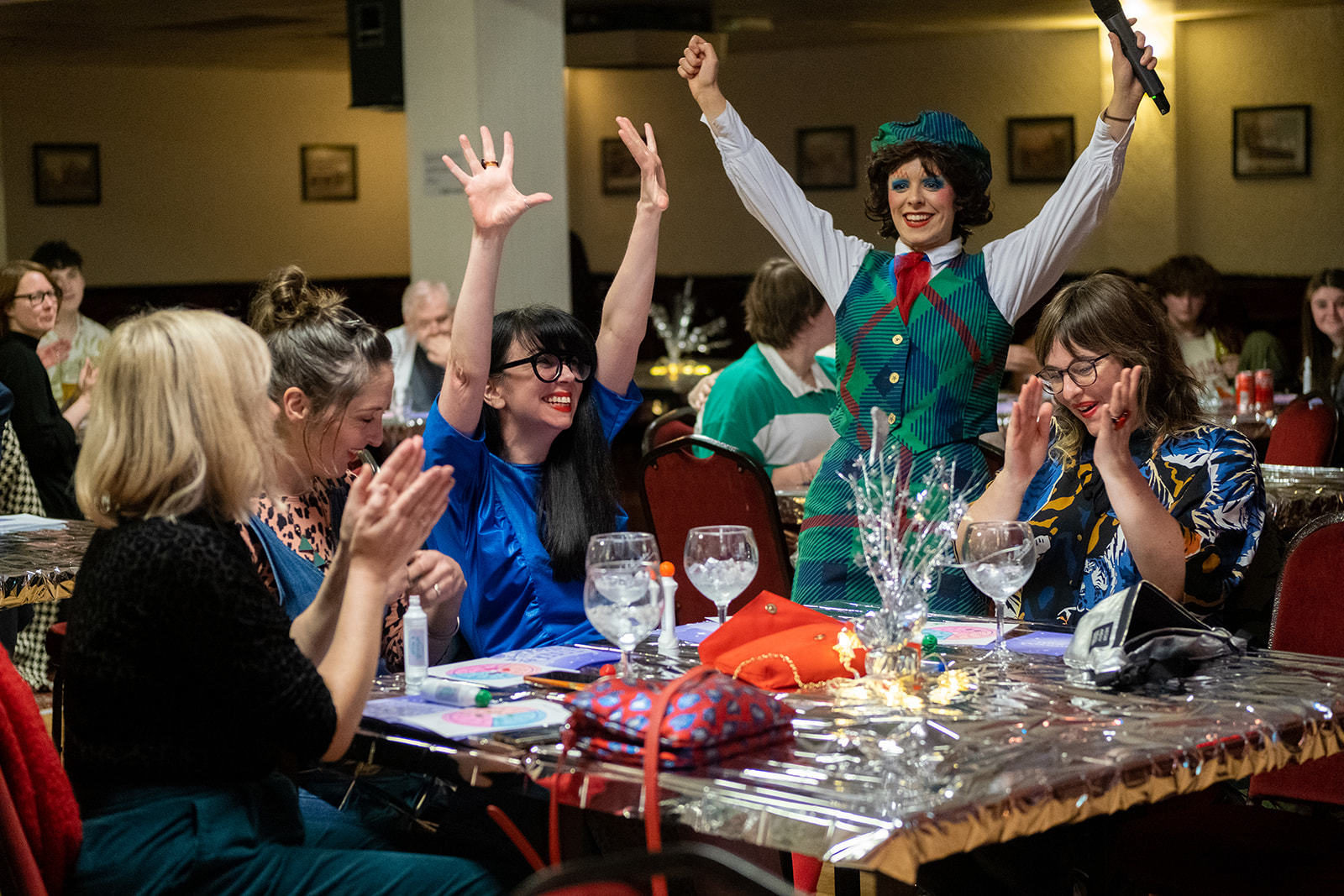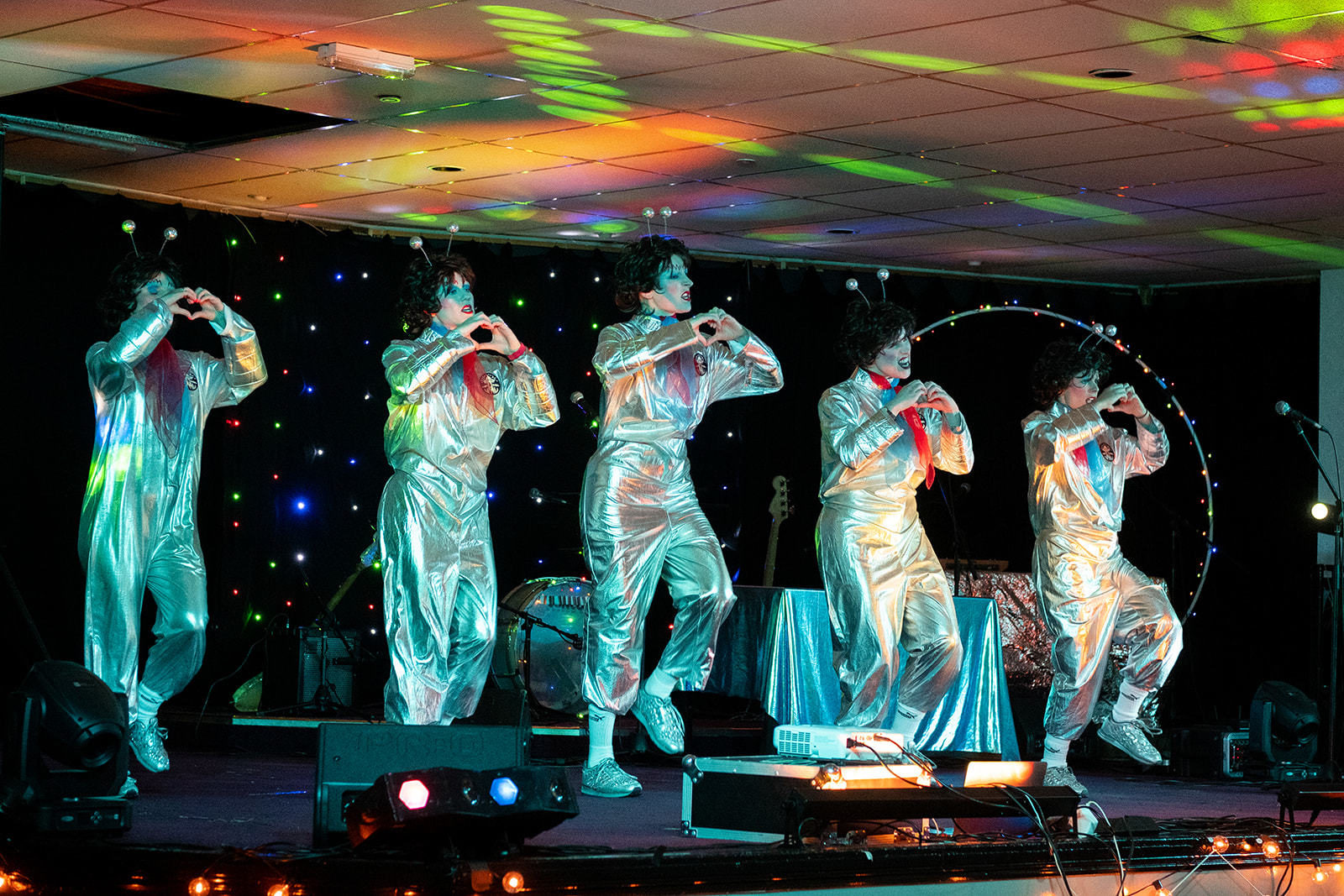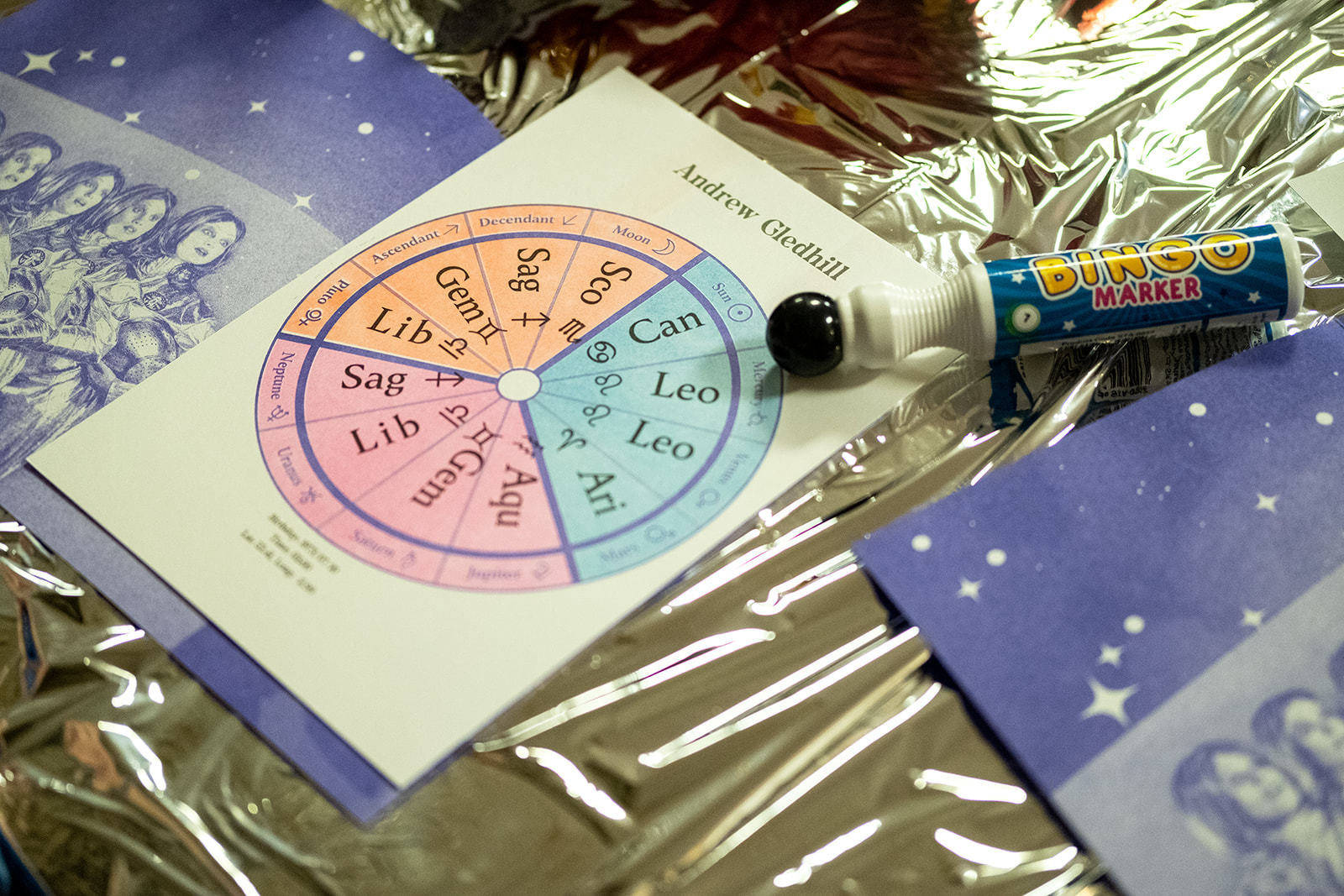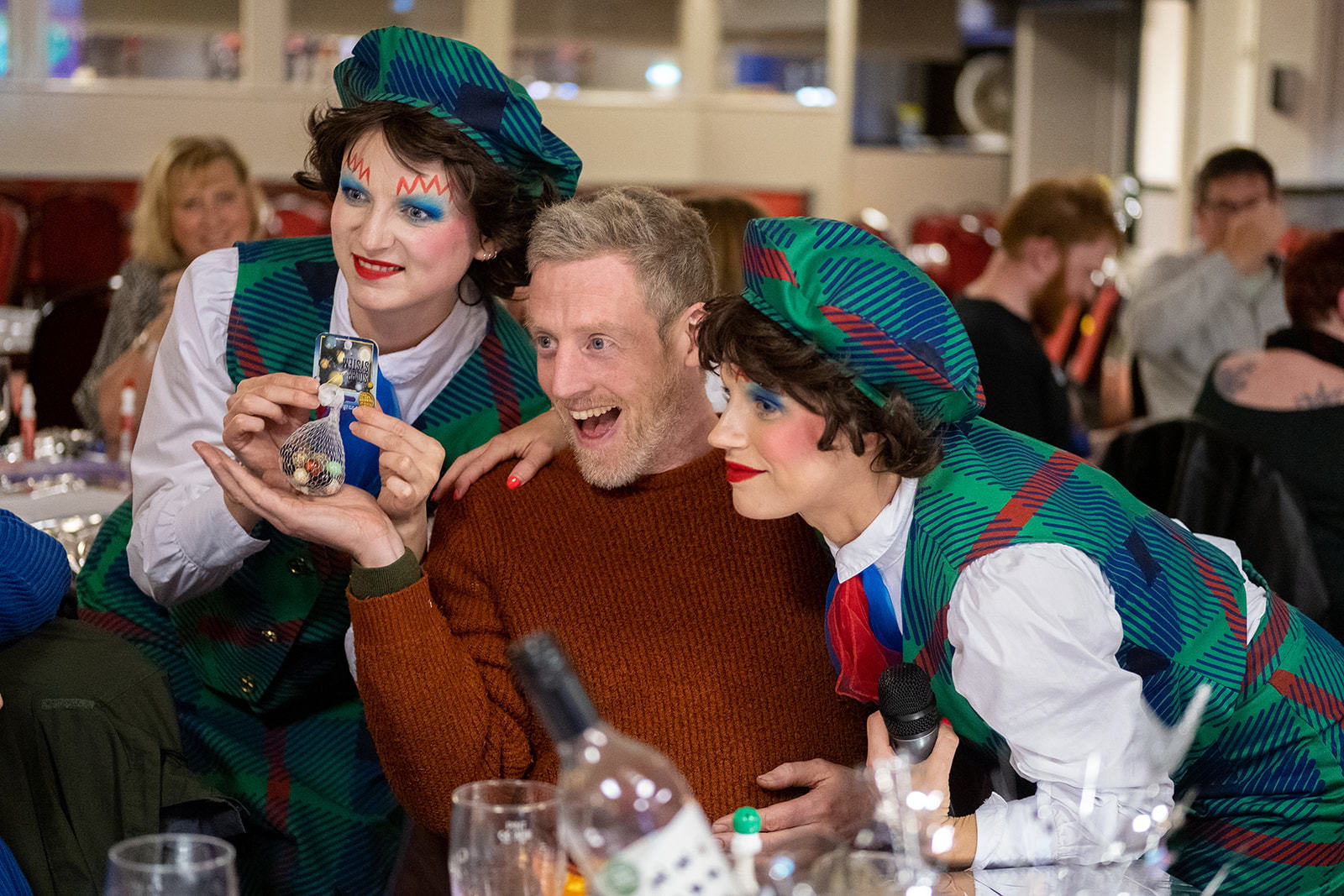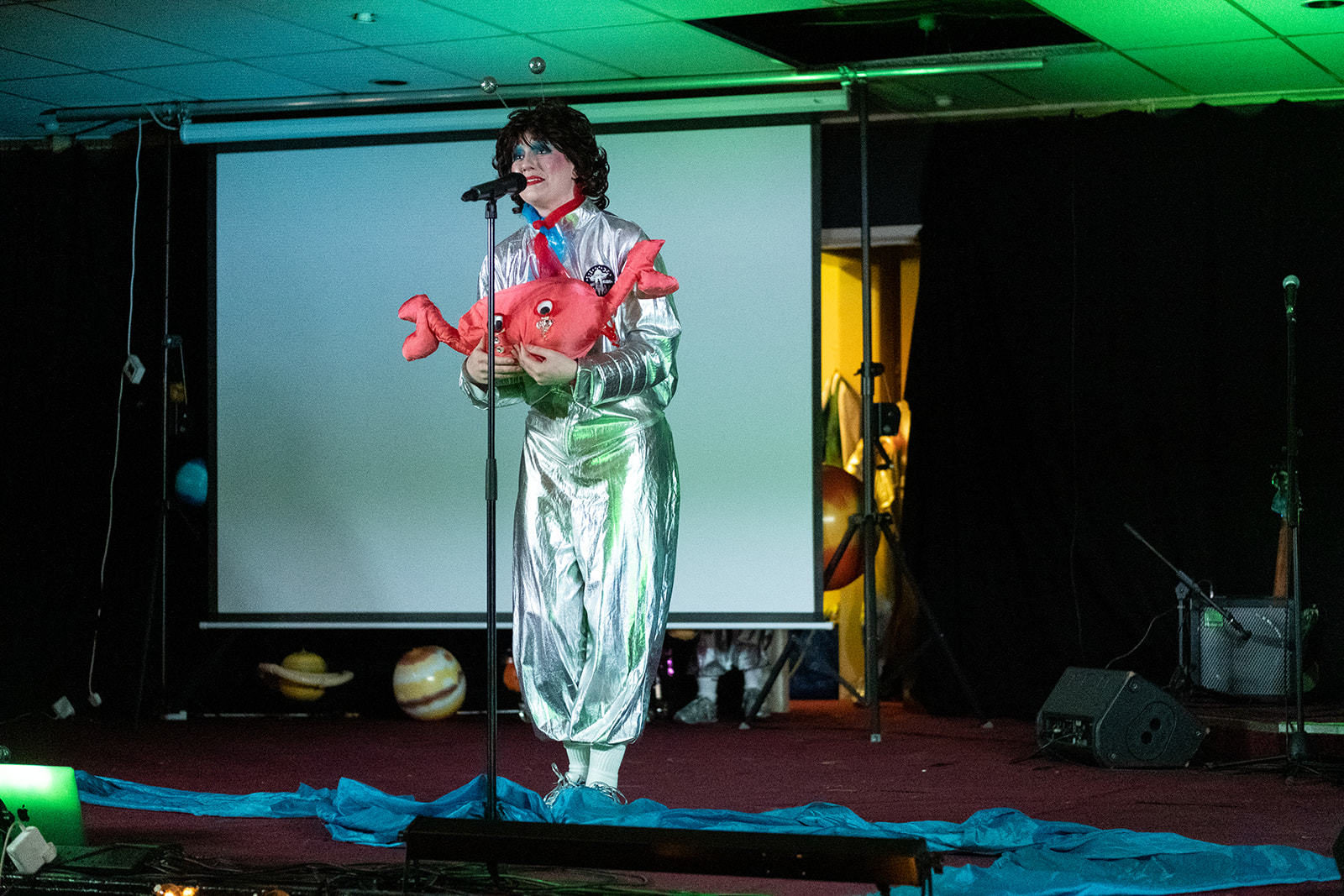 'Boisterously charismatic...practically radioactive' The Observer
Access to the venue from 7pm, show from 8pm
Recommended for ages 16+
Access information
We aim to create safe, welcoming and accessible spaces for all. Access information for this event at Thatto Heath Labour Club:
BSL
Wheelchair accessible
In a town centre location
Nearest train station is St Helens Central (for trains to and from Liverpool/Manchester/Blackpool/Wigan)
Nearest bus stops: Elephant Lane (for buses to Liverpool, Sutton Heath and Prescott) and Nutgrove Road or Scholes Lane (for buses to St Helens)
Parking available at Thatto Heath Road car park
Wheelchair accessible, with flat access
There will be a BSL interpreter at this event
If you'd like to discuss your access needs, please get in touch.
Contact Anna on:
07529224271 (9.30am - 5.30pm)
info@heartofglass.org.uk