We are delighted to announce that Heart of Glass has been awarded a grant of £95,998 from The National Lottery Heritage Fund, to develop a new art project celebrating women in St Helens and Knowsley, and street art, and featuring the work of mosaic artist Carrie Reichardt.
Made possible by money raised by National Lottery players, Strong Women aims to capture and highlight the untold stories of women in St Helens and Knowsley and celebrate their contributions to the boroughs. It will also explore women's and LGBTQIA+ people's role within the history of street art.

We're very excited to be working with artist Carrie Reichardt. Carrie is an internationally known artist who uses a mix of mural, mosaic and screen-printing techniques to create elaborate works of art (famously mosaicing her entire house in London). She will be working with the community to create two new pieces of large scale street art for neighbourhoods in St Helens and Knowsley.

Angy Williams our Head of Programme for Creative People and Places said:
"We are thrilled to have received this support thanks to National Lottery players. Like many places, St Helens and Knowsley lack major public art which celebrates women, and especially working class women. By working long term with communities and with an exceptional artist like Carrie, we hope to shift perspectives and publicly celebrate women's roles both within the boroughs and their communities."
Alongside workshops for local residents groups, there will be an opportunity for a local artist to be mentored by Carrie (apply by 28th May), as well as a programme of public events and activities exploring women and LGBTQIA+ people's impact in the traditionally male-dominated world of street art. Strong Women will also include a schools programme, including resources for teachers exploring street art with children.

The programme will start in St Helens, with the development of a new piece of public art for Parr unveiled in summer 2023, before moving on to Knowsley in 2024.

The project follows on from five murals we commissioned in Parr and St Helens town centre that were developed by artists Faunagraphic, Nomad Clan, Billy Colours and Fandangoe Kid in 2021 and 2022. Each mural was created in collaboration with communities in Parr including Holy Spirit Primary School, SHAP housing residents, and women from CGL, and supported by Arts Council England, Torus Housing and St Helens Council.

The Strong Women programme is made possible by money raised by National Lottery players distributed through The National Lottery Heritage Fund. It forms part of Heart of Glass' Arts Council England supported Creative People and Places programme. With additional support from Torus Foundation.

Helen Featherstone, Director, England, North at The National Lottery Heritage Fund, said:
"We are delighted to support this transformative project that will celebrate the heritage of women and LGBTQIA+ people in St Helens and Knowsley. It will be great to see the history of these empowering local people, who have paved the way for social change, shared with the wider community through a fantastic public art and engagement programme."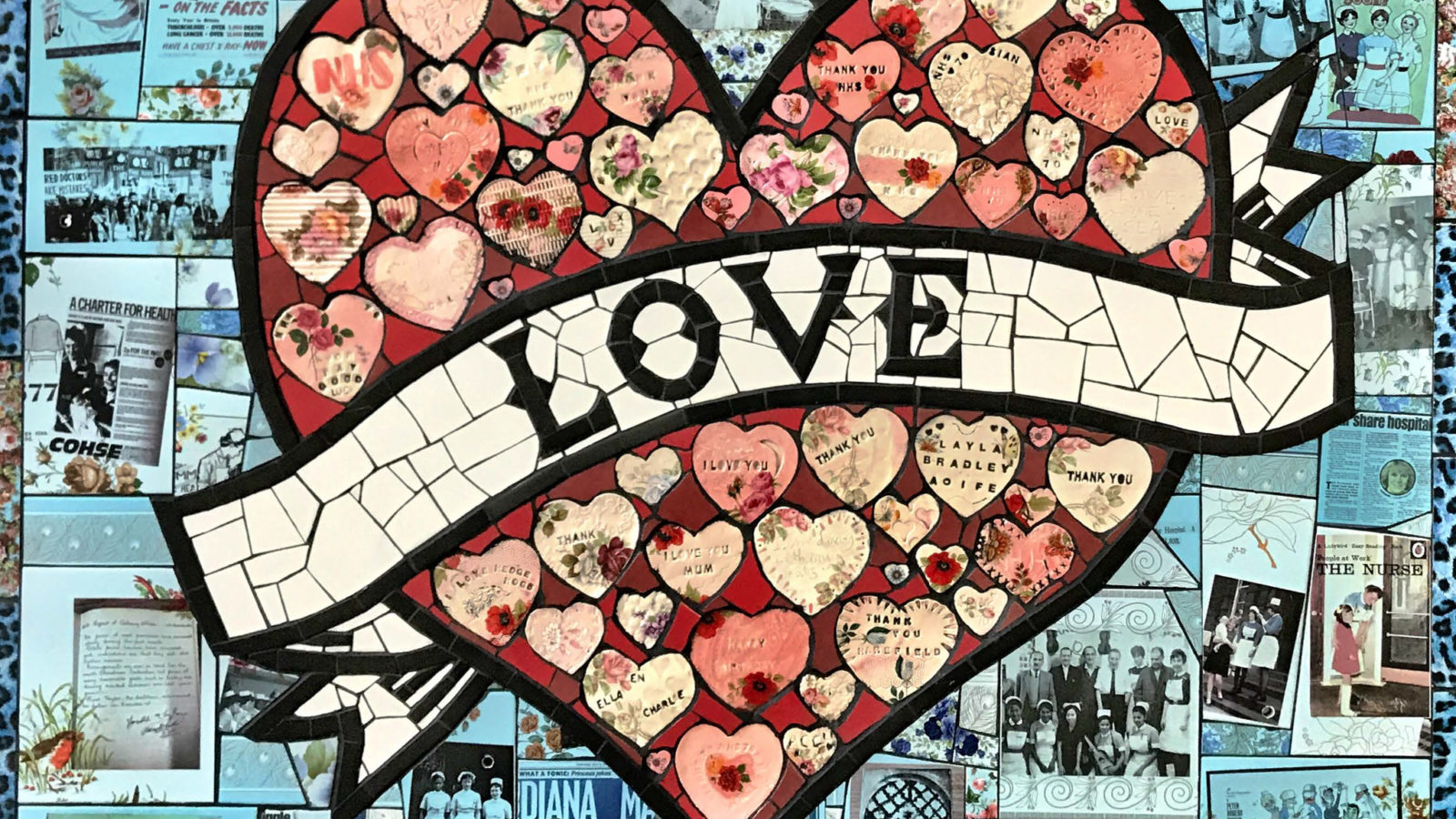 About Carrie Reichardt
Carrie Reichardt is an outspoken, politically charged and ceramic slinging artist. Leaving a trail of poetry and prose in her wake.
Her award-winning public work reflects her sustained engagement with people, place and politics, with a focus on marginalized groups and their hidden histories. Reichardt draws on local archival sources to create works that resonate with the communities they are set within and describes her work as a form of "ceramic tapestry" – weaving local people and their histories together.
Reichardt has been involved in community and public art projects for over two decades, designing and consulting on large-scale mosaic murals both in the UK and abroad.

About Heritage Lottery Fund
Using money raised by the National Lottery, we inspire, lead and resource the UK's heritage to create positive and lasting change for people and communities, now and in the future. Follow @HeritageFundUK on Twitter, Facebook and Instagram and use #NationalLotteryHeritageFund. Since The National Lottery began in 1994, National Lottery players have raised over £43 billion for projects and more than 635,000 grants have been awarded across the UK.